25 Examples of Sites Using WooCommerce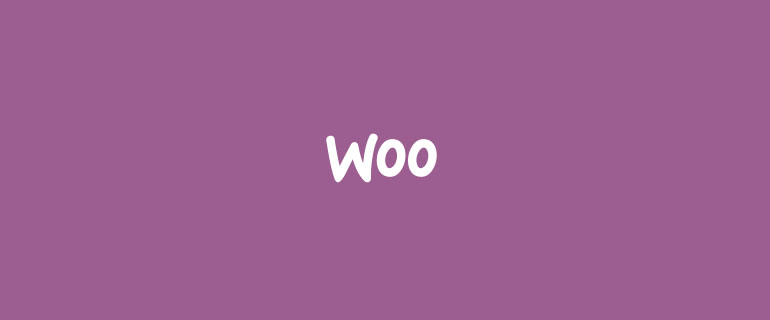 Since WooCommerce powers over 30% of all online stores, it makes sense to look at a little inspiration from the millions out there.
Getting setup with WooCommerce is no problem at all, but some designers, whether beginner or advanced, run into trouble when it comes to placing products, designing the checkout and constructing a beautiful layout for customers to feel comfortable with.
The goal with this article is to give you a collection of diverse examples of sites using WooCommerce. In turn, we hope that you'll not only be able to see that just about any eCommerce layout is possible, but maybe you'll stumble upon one that you'd like to make your site look similar to.
In terms of the websites listed below, most of them are responsive, and they all offer insights into how you can sell anything from one product to thousands. A few of the WooCommerce websites are built for selling digital products, while others are pumping out sales and shipping physical items all over the world.
So, keep reading to gain motivation with your own eCommerce endeavors, and feel free to bookmark this page for coming back and looking for more insight.
The DavisNet website comes up as one of the more popular WooCommerce sites, according to the Alexa ranking on BuiltWith. The company has multiple product lines for weather monitoring, vehicle monitoring and marine and outdoor recreation. When you scroll down you'll notice the categories organized in beautiful full width modules, with pictures and descriptions. Clicking on the Learn More buttons show subcategories, physical product solutions and comparison charts to guide the purchase process.
The Bay Area Sports Guy website is a great example of how an online magazine can utilize the WooCommerce plugin to make a smaller online store from an existing site. The products are showcased in a slider and grid format, where people can look at sporting gear that relates to the content shared on the blog. Sorting is provided for easier navigation, while the product pages blend nicely with the sidebar and menus.
ChargeCase sells what they call the world's thinnest smart battery case. The design comes in as a wonderful example for those looking to sell one product with WooCommerce. The Buy Now button on the homepage is clear and open to whomever wants to click on it. It then leads to one product page that asks for a model and color. The glory of selling one product is that you have the time to add tons of content to the product page, as seen here with videos, icons, blog posts and FAQs.
Disruptive Youth sells mainly female swimwear, summer outfits and stylish beauty products for young adult women. The cart is located in the menu for letting people know how much they are about to spend, but the true standout feature is with the header. They grab attention with simple, yet beautiful photos, and they also seem to use the same model for each product, which could maybe help with their brand. Featured products are shown on the homepage, along with large grid images for the categories.
FacePiq peddles custom designed t-shirts and other products made by talented artists. The design is playful, yet that doesn't take away from the functionality. Everything is centered, and eyes seem to gravitate to the large image slider. There you'll find call to action buttons for recent deals. What's more is that the homepage is broken up into different modules, and one of them is for explaining the three step process that users have to go through. We like this example for custom-designer companies.
Balboa Baby is in both eCommerce and brick and mortar spaces, but it's clear that the WooCommerce plugin hasn't held it back from making a stunning website. The full width homepage is pretty small, but the majority of it consists of large images with links. The small product thumbnails have Add to Cart buttons for quick transitions, while the product pages are complimented by social media sharing buttons, related products and features with bold typography.
Pickle has vintage backpacks, watches and other items listed on its site, using a large slider and a few product showcases on the homepage. You'll notice that WooCommerce still gives you the basic WordPress functionality of footers and sidebars with this one, since the site's footer is filled with links to customer service, disclaimers and support. Breadcrumbs are an integral part of the navigational system for Pickle, while the ratings system is sure to improve customer click-throughs and purchases.
The Men's Health Box website is from the Men's Health Magazine, so once again you can create a whole separate page or website to get people buying from you. From grooming products to healthy eats, the Men's Health Box site is a prime example of what you can do with a direct-to-consumer box product and WooCommerce. The signup is far more simple than a regular eCommerce site, since the customer chooses whether they'd like to get the box on a quarterly or yearly basis. Yet again, another example of product variations.
Here's an example for all of you entrepreneurs working on new foods made out of other foods. The nutrition bars sold on the site are all made out of sweet potatoes, and the the website is made out of WooCommerce. You'll see that a designer's work is never hindered through WooCommerce, considering the slider is rather creative, and the website is filled with a full interactive story line for explaining where the Ally's Bar company came from. The product pages are as simple as they come, and customers have a chance to quickly Buy Now if they want.
The Pineapple Supply Co. has a rather unique product: A bunch of different photos of pineapples. Their goal is to send good vibes to people around the world, and it seems as if they're doing a pretty solid job. We like the website since it provides an example of how to sell digital items like photographs. They have bundles throughout the site as well, showing just how simple it is to package together some of your digital and physical products.
The NC Fitness website brings us into the health and fitness category, with products for weightlifting and working out in general. Notice that the products are categorized right from the navigational menu, and the cart is highlighted really well. What's more is that they have a wishlist, search bar and tons of nice images scattered throughout the homepage.
Here's a site that sells coffee beans and coffee making equipment, revealing clean and simple product displays, along with a showcase on the homepage that looks more like a portfolio. Social media buttons go along nicely with the branding, while the related products are just one of the many examples of marketing tools you have with WooCommerce.
Pete & Pedro is all about hair products, and the sleek homepage reserves room for only the most important elements. See testimonials right on the front page, and watch a video of the company's time on Shark Tank. Translation tools are available towards the top of the site, and you'll see that plenty of videos are provided for the ultimate media interface.
Salt & Straw shows that you can pretty much send anything in the mail to customers. The ice cream box company provides beautiful imagery to start off the website, and they have plenty of call to action buttons for improving conversions. We like the Salt & Straw website because it reveals how easy it is to integrate WooCommerce with social media sites like Facebook and Instagram. Much of the homepage is filled with posts from the company Instagram page.
This is the ELEVEN vélo eCommerce website, and it stands out to us because of the clean lines, lots of white space and the almost portfolio-like layout. The bike product categories are highlighted on the homepage, while a wide variety of widgets and modules are scattered throughout the footer. For example, you can use items for newsletters, all without affecting the way your WooCommerce plugin works.
Here's another type of nutritional bar in the sea of seemingly endless bars being sold online. The main reason we enjoy this online store design is because of the little "+" signs next to each of the product thumbnails. This adds a quick item to the shopping cart to expedite the shopping process and potentially increase the number of products a person puts in their shopping cart.
The Earthbound brand is all about providing beautiful, durable and fun products for dogs. The homepage isn't much, but that's kinda of the point. They direct you immediately to the store with a picture of a cool dog, and they have a solid call to action with a button. What's cool about the website is that you must be a member in order to see the store. Therefore, if you'd like to restrict content on your WooCommerce store, that's absolutely possible.
Thermos Malaysia shows that even large brands can make WooCommerce work wonders for their shopping carts. The main reason we're highlighting this example is because of the blog layout. The company puts lots of focus on the Pinterest-style blog, so you know that your SEO and marketing options are always in good hands when using the WordPress and WooCommerce combination.
Looking for video game materials and substances? I wasn't even sure what those were until I took a gander at the Game Textures website. It's basically a huge library of templates and modules that can be used in video games. This means that they are completely digital. Pricing is done through a monthly plan, so you can setup your own recurring billing system with WooCommerce as well.
SnapTank is for 3D artists interested in 3D scans and digital art. WooCommerce provides options for making your online store look like Getty Images or something similar. The large search bar is key to this interface, and the portfolio layout below that is sure to grab attention and guide people to the right digital products they're looking for.
Henry J Socks is a sock subscription service where a box is sent to the customer with a bunch of socks in it. The company reveals a wide range of email marketing capture modules, and the sock selection page looks somewhat like a quiz or survey, where the user scrolls through the product elements to customize their own box.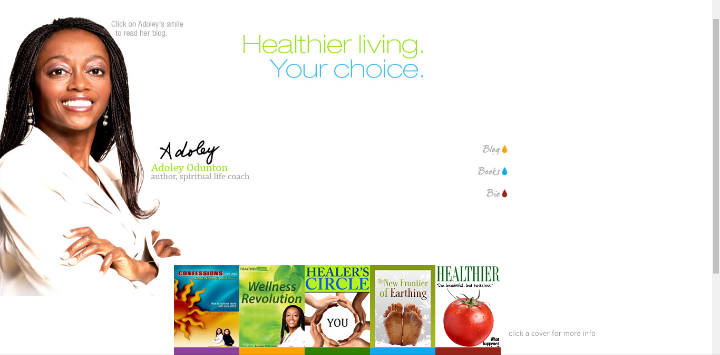 Adoley is a website for an author and spiritual life coach, but the person also sells books through the website using WooCommerce. What's interesting is that the entire website is just about the simplest you can find, with a nice blog, bio and list of the books. The author decided to display all of the books through the homepage, so there's easy access and clear indications of what she's selling. It's not exactly the most modern design, but it works for selling books.
There's one primary element that stood out with this design: The duo image header. This allows for multiple call to action buttons, and it might even work better than a slider, since customers aren't bombarded with a bunch of new images every five seconds.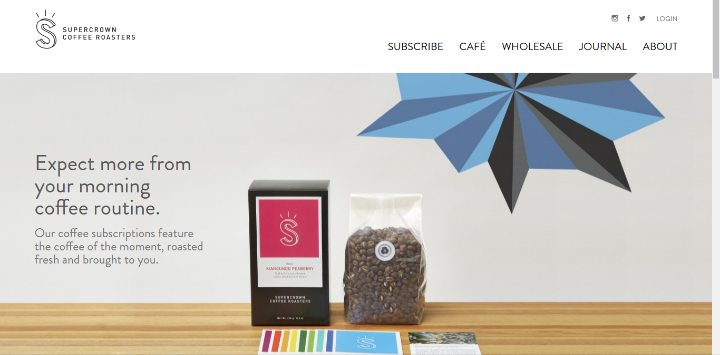 This is another coffee store, but it works as a subscription service instead. The homepage is so simple and intuitive, with details on how to sign up for the box, along with a little tab slider where you select the amount of coffee you'd like to receive. Not to mention, a calendar is given to users for choosing when they'd like to get deliveries.
The Coco Organics cream and soap company is our last WooCommerce website example, and it impressed us with the large slider image, sticky menu and cart module at the top. These are pretty standard, but the best part is the How to Use section on each product page.
Conclusion
Are you interested in getting setup with WooCommerce? If so, remember that you shouldn't feel limited with the plugin, since companies, big and small, have managed to make beautiful websites with WooCommerce. If you have any questions or would like to suggest another nice WooCommerce example, drop a line in the comments section below.