WP Engine Review: Is It Worth the Money?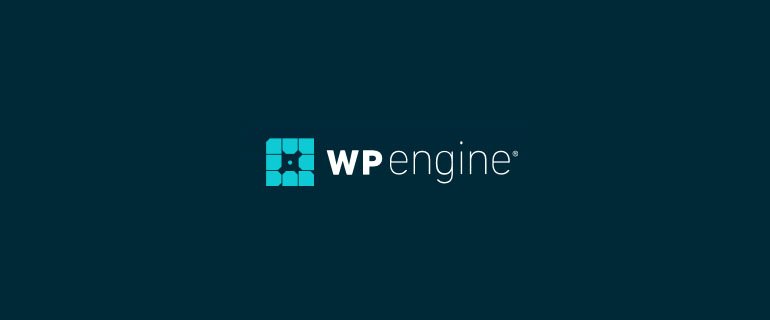 WP Engine is a popular option for managed WordPress hosting, but is it worth the money?
This WP Engine review examines host uptime, speed, and overall performance to determine how good this hosting service is.
What is WP Engine?
WP Engine is one of the top providers of managed WordPress hosting. The company also boasts excellent uptime, speed, and customer support.
What is managed WordPress hosting?
This means that all of the technical details of running WordPress are handled by the host, leaving you free to focus on your business.
WP Engine offers several WordPress-specific benefits:
Built-in WordPress
Automated migration through a proprietary plugin
Managed WordPress core updates
Access to 36 high-quality StudioPress themes
WP Engine also boasts several advanced hosting features like automated backups, dedicated dev environments, and an advanced page performance analytics tool. There are also numerous add-ons to increase functionality, like the Smart Plugin Manager.
What is WP Engine used for?
Any WordPress site can benefit from the high-quality tools provided by WP Engine. That said, WP Engine is most useful in specific instances:
When you want to create a wholly unique web experience using advanced features like gamification.
If you want to build a multisite network, creating websites for individual company departments or even letting users create their own sites.
If your business requires a complex site with dozens or hundreds of pages.
Notable features
Personalization
WP Engine offers some impressive options for personalization. For starters, the company has several data centers around the world. You can choose where your site will be hosted during the signup process.
When you sign up for WP Engine, you'll also get a personalized launch assessment from the company's WordPress experts. This is a series of code compatibility and site-staging tests that will evaluate how well your site performs. You'll receive a full report on key performance metrics like site speed, along with best practices for improving your site performance. Higher tier plans also come with fully serviced onboarding.
WordPress optimization and tools
I already touched on some of the advantages WP Engine provides to WordPress users, but it goes beyond a few simple features. The WP Engine hosting environment itself is optimized for seamless integration with WordPress. The customer service representatives are WordPress specialists.
WP Engine has also engineered its web hosting system to integrate seamlessly with popular tools like HubSpot and Google Cloud.
Last but certainly not least, the WP Engine team pays close attention to ongoing development in the WordPress ecosystem. The site provides an extensive list of recommended plugins that have been vetted by this team. Plugins that bloat your site or cause security risks are disallowed and will be automatically removed from your site.
Page performance monitoring
WP Engine also provides advanced tools for assessing and monitoring the performance of important pages on your site. You can access this in your WP Engine user portal by clicking "Tools > Page Performance" in the sidebar.
This opens a page where you can enter a URL:
The test typically takes over an hour, so you can move on to other activities while you wait; WP Engine will send you an email when it's done. You can then return to view the stats on how quickly your site loads and your overall cache store:
WP Engine also provides recommendations to improve your loading speed. These include links to resources that can help you implement the suggestions.
You can run these tests as often as you like. This is definitely one of the things I liked most as I prepared this WP Engine review, as it provides a great way to find, analyze, and eliminate problems with your loading speed.
Security
Every WP Engine account comes with some key security features:
SSL certificate
Multi-factor authentication
Threat detection and blocking
Proprietary firewall
Automated (fully encrypted) backups
Disaster recovery
The WP Engine hosting environment is also managed by a dedicated security team. This means the code is always being tested and updated to protect against new threats.
Developer tools
Another major draw of WP Engine is the number of tools available for developers. These site staging tools, testing tools, and debugging tools.
WP Engine also created Local, a specialized local development tool for building WordPress sites. This tool is actually separate from WP Engine hosting; Local can be downloaded for free.
Multisite creation
Higher tier plans also offer the ability to create a WordPress multisite. This is when you have one or more subsites attached to your primary WordPress system. You can use this technique to create separate sites for different locations or departments of your business.
Support
Last but certainly not least, WP Engine is known for its top-notch customer support. In fact, WP Engine has won Stevie awards for excellent customer service in both 2018 and 2019. The WP Engine support team is available via live chat 24/7. Customers with higher-tier plans can also contact WP Engine support by phone.
Performance results
A company's sales copy will always put its products/services in the best light possible, so I've taken WP Engine for a test run to see how it holds up to its promises.
Speed test
The first thing I did was a series of Pingdom speed tests, testing load time from a variety of locations.
A test from London, England received a 94/100, or an A-grade, with a 1.7 second load time.
Testing from America provided an even faster load time of 193 milliseconds, once again scoring an A-grade.
Further tests from Tokyo, Sydney, Brazil, and Germany also received A-grades. When it comes to speed, WP Engine delivers what it promises.
Uptime
The final step in my WP Engine review was to test the uptime of our WP Engine site. I did this several times using tools from both IsItWP and UpTrends, with consistently excellent results. A week of using the UpTrends monitoring service further proved that WP Engine follows through on its promise of 99.9% uptime.
Pricing
Now that we've covered the features and performance of WP Engine, it's time to take a look at how much WP Engine costs.
Most businesses will want to invest in one of three Managed Hosting plans:
Managed Hosting – $25/month when billed annually. This plan includes high-quality managed hosting, automated backups, local developer tools, and page performance monitoring.
Managed Hosting Growth – $95.83/month when billed annually. This plan includes everything from the first plan + multisite capacity for up to 10 sites.
Managed Hosting Scale – $241.67/month when billed annually. This plan includes everything from the Growth plan, with multisite capacity for up to 30 sites.
These plans are more affordable than those offered by competitors like Kinsta, which often start at $30/month or even more.
WP Engine also offers Managed Hosting Plus and Secured Hosting plans, but the regular Managed Hosting plans provide more than enough functionality for most businesses. They're also more affordable; Managed Hosting Plus starts at $28/month and Secured Hosting starts at $44/month.
WP Engine FAQ
Do I need managed WordPress hosting?
Technically, you don't need managed WordPress hosting unless you want access to staging sites. However, all websites can benefit from the higher security and automated updates that come with managed WordPress hosting.
What is WP Engine used for?
WP Engine can be used for hosting any kind of WordPress site. However, the advanced features of WP Engine are most useful to developers who wish to run test sites and/or multisites.
What does WP Engine cost?
WP Engine plans start at $25/month when purchased annually (for a total of $300).
WP Engine review: is it worth it?
WP Engine is an excellent choice for managed WordPress hosting. The account dashboard is easy to use and filled with custom tools to help you optimize your site, there is a custom firewall with a team dedicated to improving it, and there are a variety of developer tools available for advanced testing and customization.
The one thing that might hold some business owners back from WP Engine is the cost. At $25/month, it's much more expensive than popular shared hosts like Bluehost. However, the benefits of managed WordPress software are obvious, and most managed WordPress hosts charge at least $25/month for their basic plan.
All in all, if you have the budget and you want to maximize returns on your online business, WP Engine is an excellent host.