46 Beautiful And Highly Effective eCommerce Product Pages
Product display pages are an integral part of any eCommerce website. Most often, they're the page that can make or break a sale since this is the place most visitors decide whether or not to purchase the product. That's why a high-quality eCommerce product page is essential for all online retailers.
What does it take to create a high-quality eCommerce product page?
Just because your website gets loads of traffic doesn't mean anything if your web pages aren't optimized for conversions. Several factors create effective product pages that boil down to clarity and enticement. Key factors include:
A clear product name and a description
A clear price or pricing options
A direct call to action
Enticing product display
Create trust
Implemented social proof and proof of reliability
Product comparison or suggested items
First, a product page's job is to make sure a potential consumer understands what the product offer is. You can't do this without identifying the product, showing a lovely picture and price. A visitor needs to be able to image themselves with the product; that's why displaying multiple high-quality images is critical.
A product mage must also make sure that the visitor trusts the company and the product being offered. Social proof like testimonials, reviews, and star ratings create trust. Additionally, an eCommerce product page needs to ask the visitor to convert. Without asking through a direct call to action, a visitor won't be able to convert efficiently.
Now, if the product a visitor is currently viewing isn't the right one for them, a high-quality eCommerce product page ought to suggest additional products for the visitor to consider so as not to lose the customer.
46 high-quality eCommerce product pages examples
With that said, let's dive into our considerable list of product page examples. The product selection varies from watches to essential oils. And the different visual styles do too. It's a lovely selection of examples.
Thanks to the visual design of this page, it features a light and elegant look and feel. The default product image is large and unobstructed, making it easy for the visitor to check out the ring.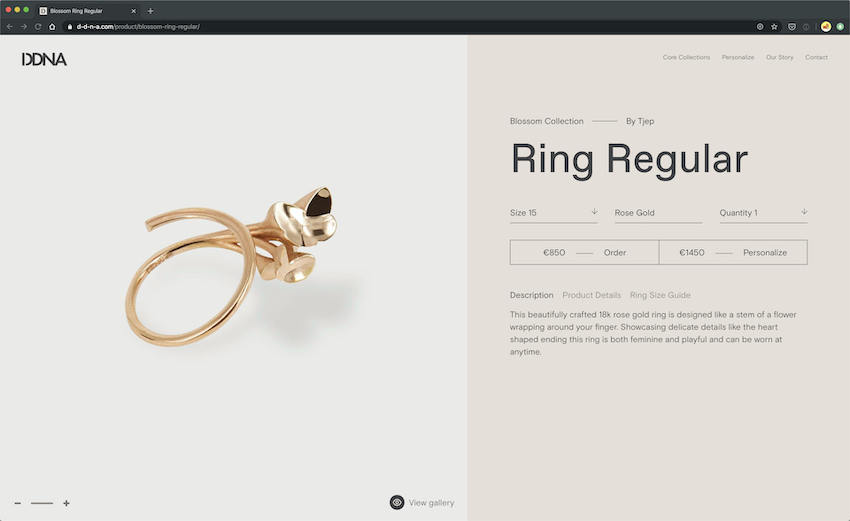 Bite's product page has a light but creative visual design. The typography and color scheme are fantastic. The page clearly identifies the product's key information and then reinforces the product's story as you scroll down.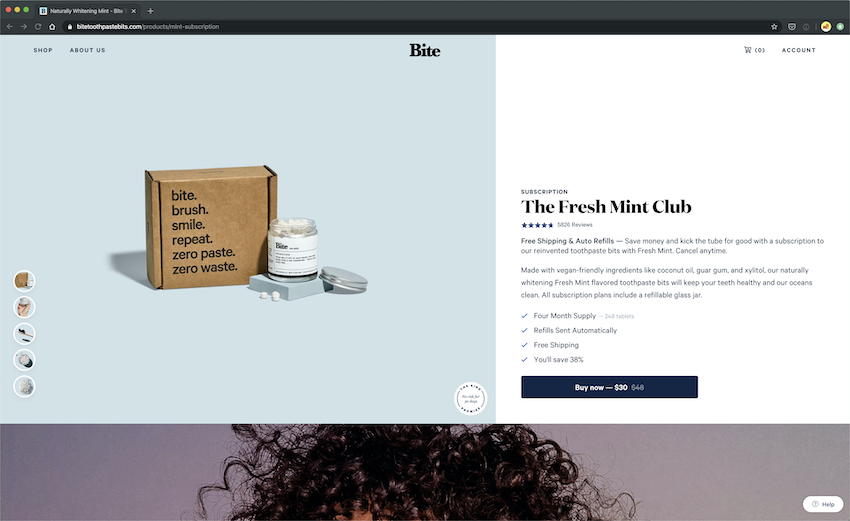 This graphic artist's eCommerce product page is definitely something else. It's very creative. The page gets to the point quickly while displaying the product and its price clearly.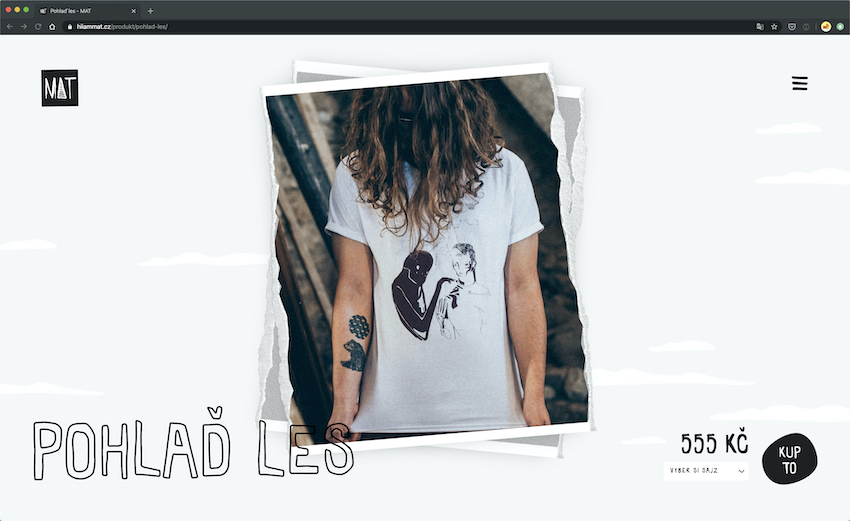 This product display example is excellent because the bicycle image is large and clean. The below photos of the bike against buildings is a great way to allow the visitor to visualize themselves owning it.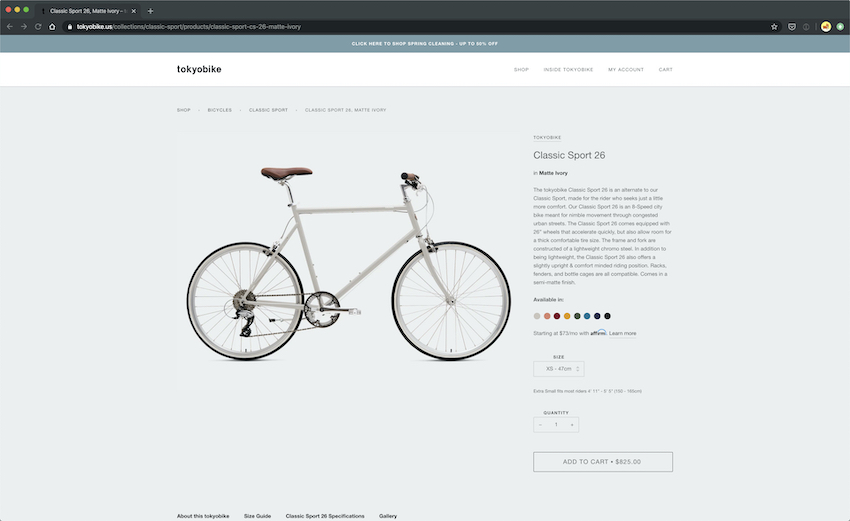 On this page, Nova makes it easy for a visitor to check out the smartphones. The description is well placed, and the key features are well displayed and highlighted as you scroll down the page. The fixed price and CTA bar that scrolls down the page is a great idea.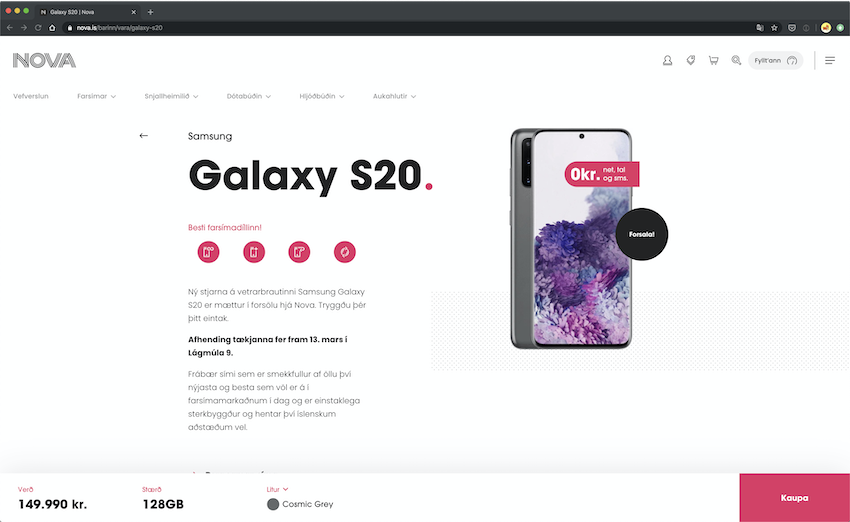 The product display on this page is fantastic. But, so are the details that highlight the company's craftsmanship.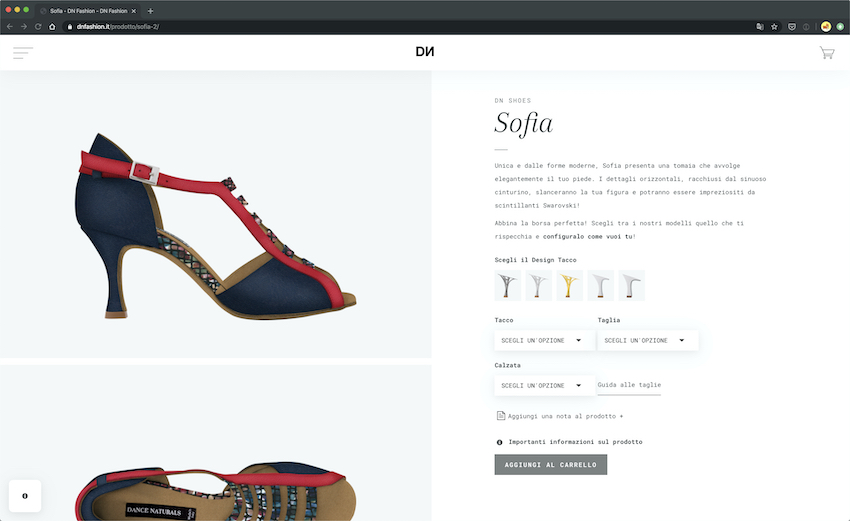 Flexie's background animations and UI styles are sweet and kind, don't you think? The product details are clearly displayed along a strong CTA. The suggested products section is a smart decision for browsing visitors.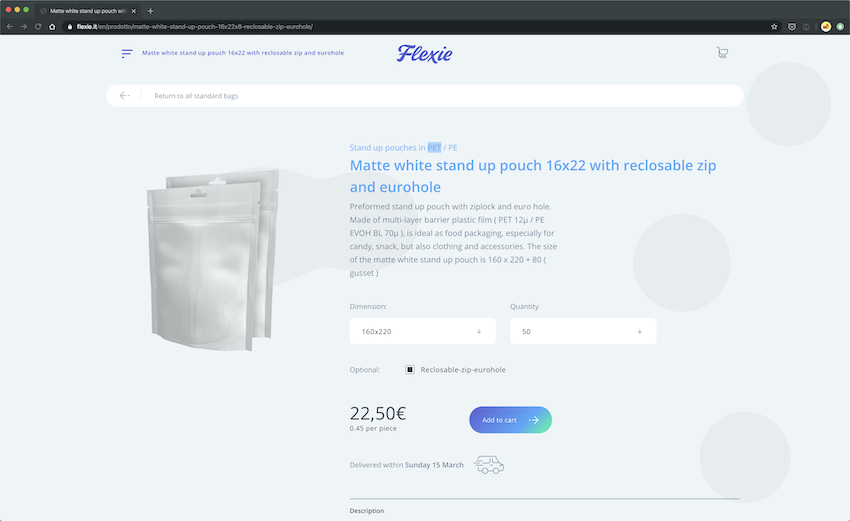 The fixed product description as you're scrolling down the images is a wonderful feature. It allows the visitor to keep the product details such as price and add to cart CTA top of mind as they explore the watches.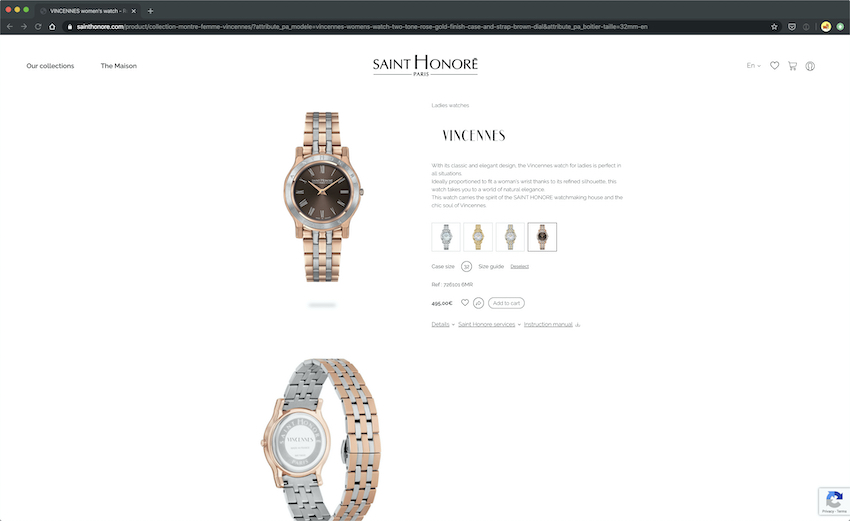 The layout of Khrio's product pages is excellent. The product image is front and center while the details are kept to the minimum to the left and right of the image. There is a lot less content on this page then typically, but it makes browsing a much easier experience.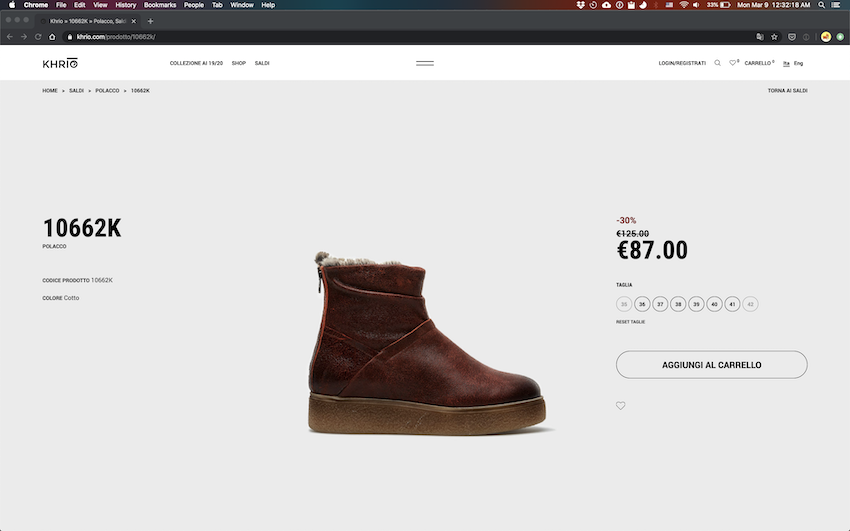 This eCommerce product page features a simple layout with many large images and an easy to scan product details such as product name, price, fabric, sizes, and the 'Add to Bag' CTA.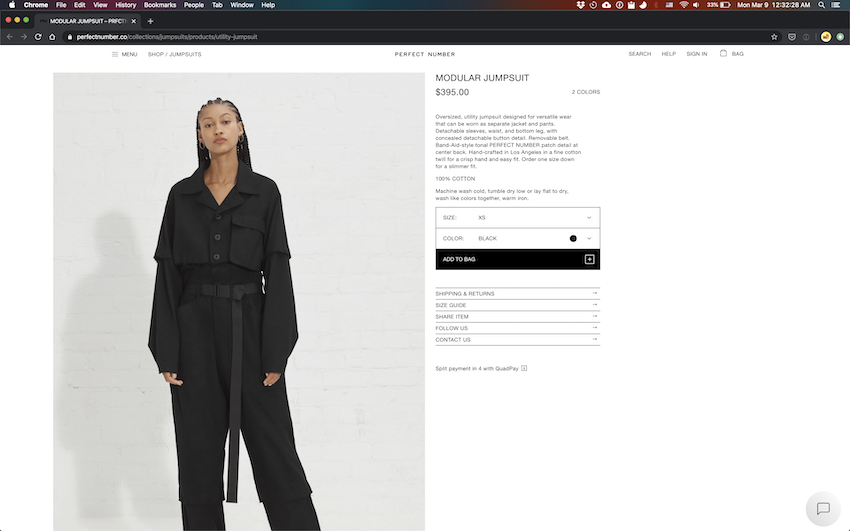 The hero section of this product page balances simplicity, minimalism, and elegance exceptionally well. The product is easily visible, as is the CTA button.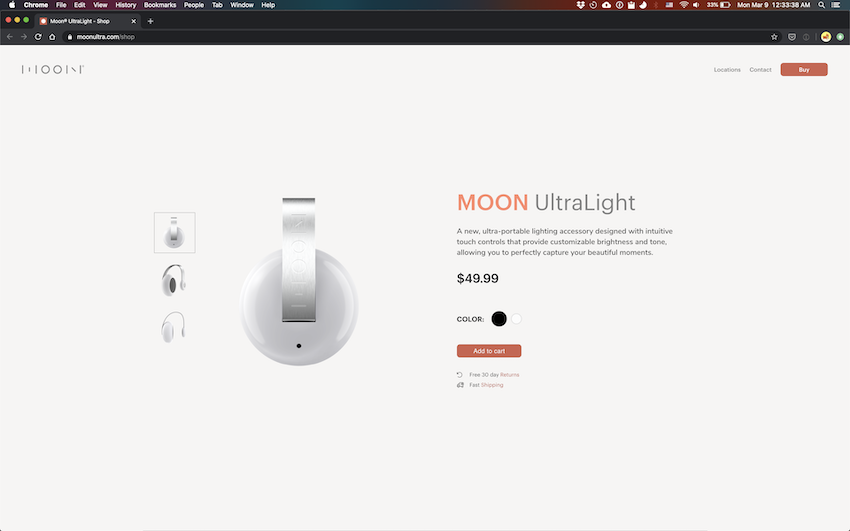 Likewise heavily relies on large images to show off the product on their eCommerce product pages.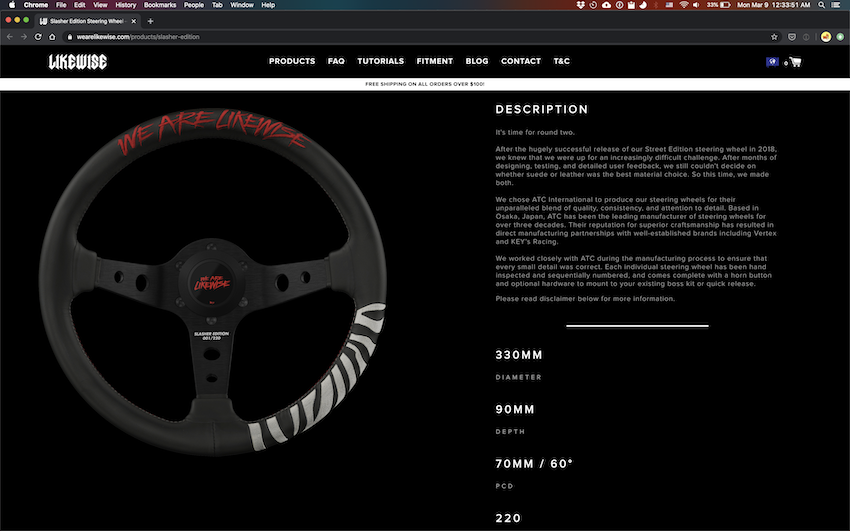 Tag Heuer features an animated watch that actually tells you the current time atop their product pages. As you scroll down, the page is specifically designed to show off the watch's meticulous detail and craftsmanship.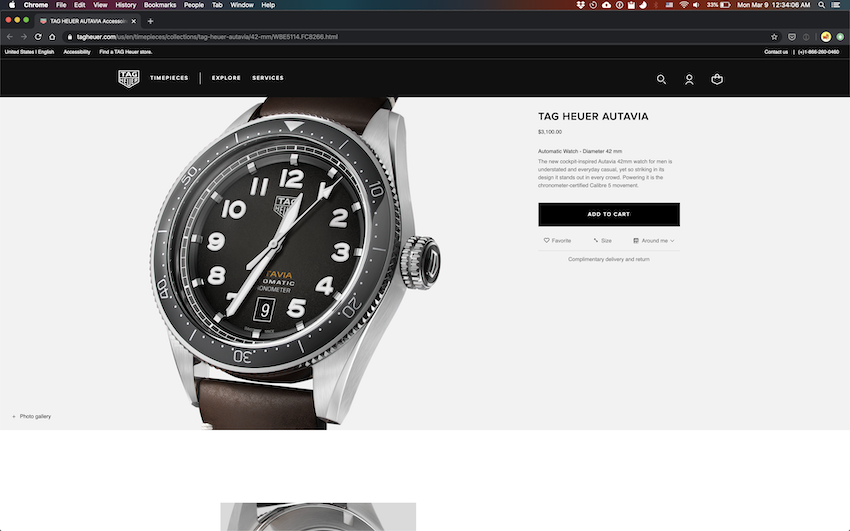 Helias features funky background and scroll animations alongside large typography and plenty of whitespaces. These three design choices make it easy for a visitor to digest the product content on the page. And, the product page also features content designated to highlight the specific product benefits that identify what makes these oils unique and special.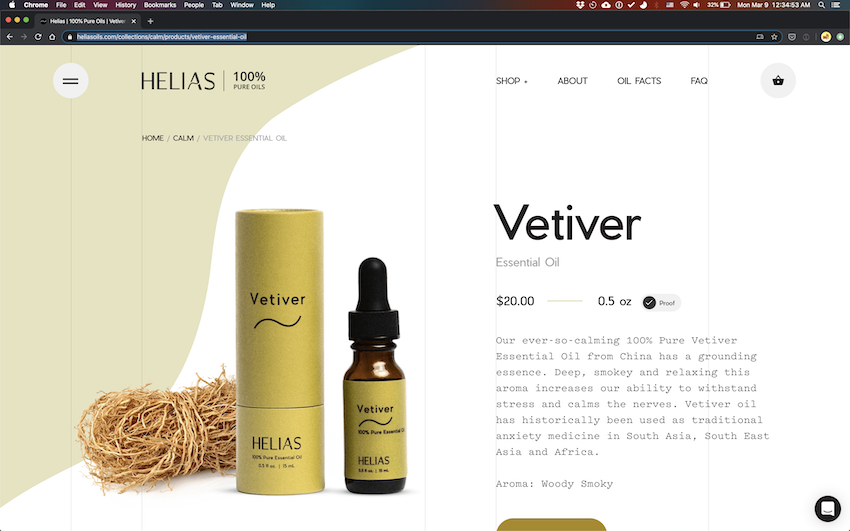 This is an exceptionally clean, simple, and minimal eCommerce product page that gets to the point about the product and its specifications quickly. It features additional recommendations too.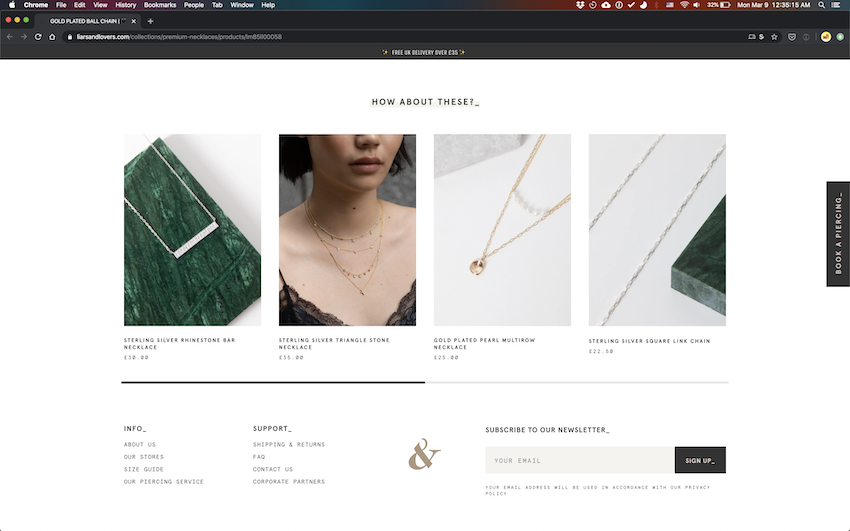 Organic Basic's product page is well-designed with great layout and flow. It has a large product image gallery and suggested products area close to the CTA. For social proof, it features Instagram photos of people wearing the clothes as well as plenty of reviews.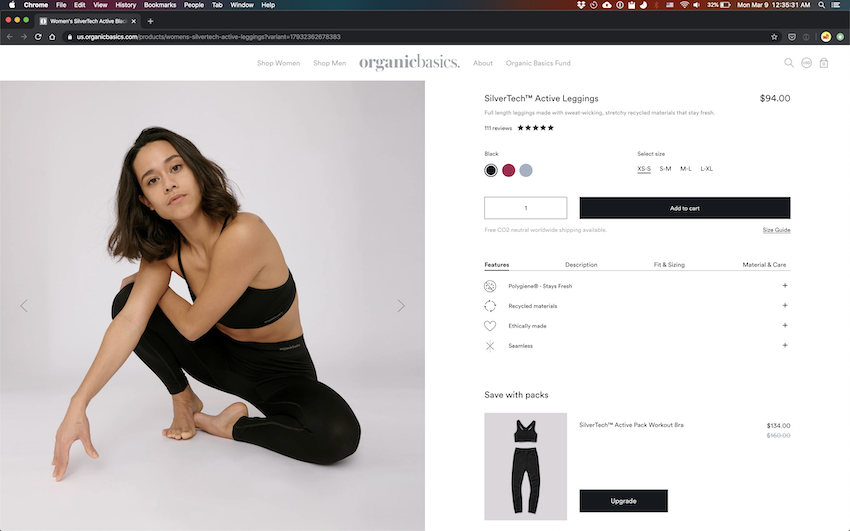 This eCommerce product page clearly identifies the various product options such as colors, and the different product features and benefits. It's hard to miss the CTA either since it turns into a fixed bar as you start scrolling.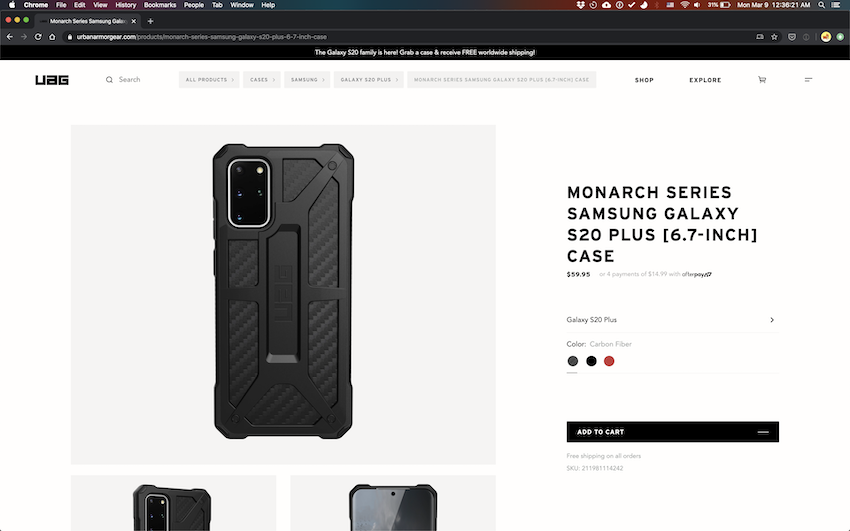 Jean Dousset's product page tells a wonderful story of its jewelry. Between the images, the layout, and the typography, the look and feel of these product pages are elegant and feminine.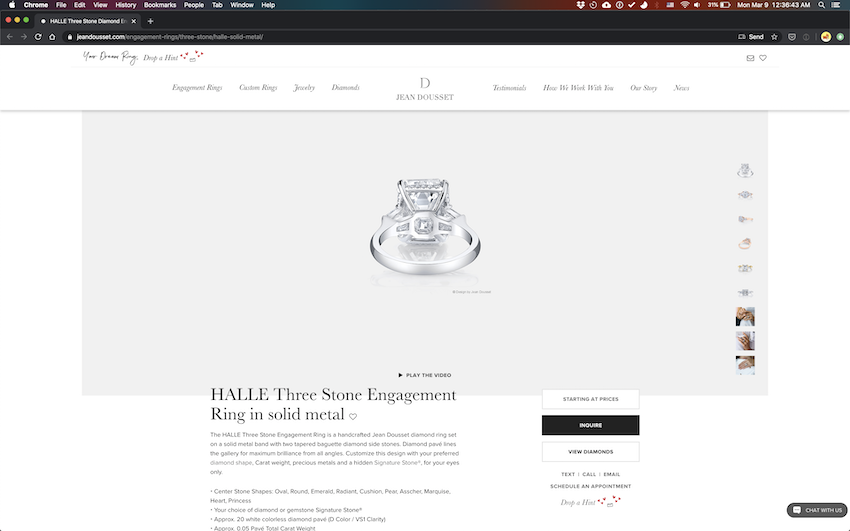 With a very sleek design, JNBY's product page lets the visitor promptly browse the product thanks to a large number of high-quality images. The product description information is concise, which puts a lot of the focus on the photos as well.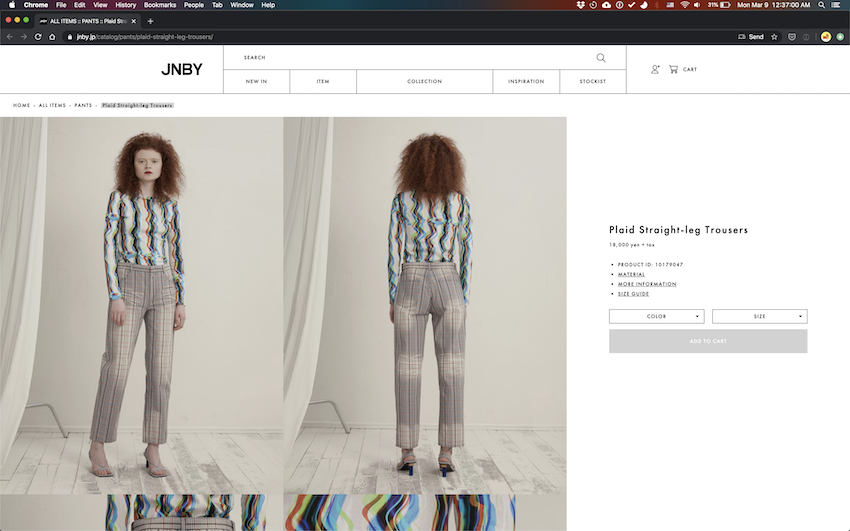 HEATONIST surely knows how to display their hot sauce products. Their eCommerce product page is equal parts of large product display images and a slew of fantastic and honest reviews.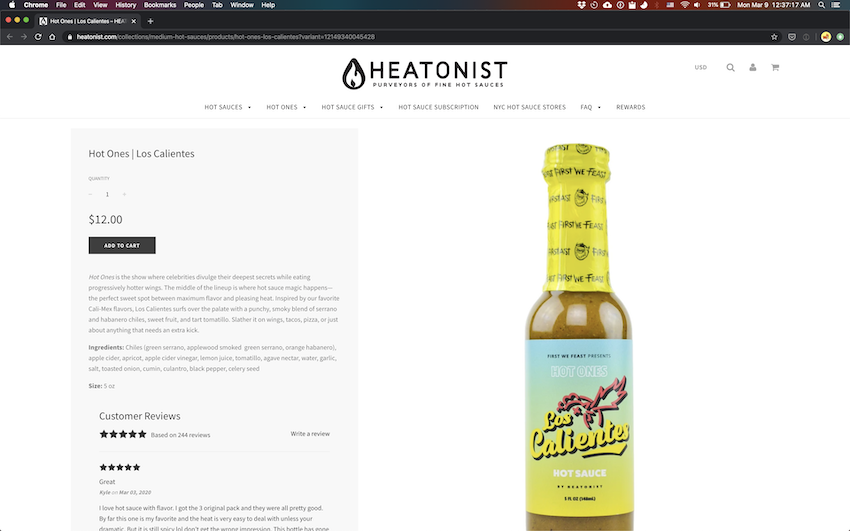 Next, we have Base Coast's product page, which tells a great product story. It spells out the product details, its benefits, and what makes Base Coat Polishes special. It even has additional info on how to best use their nail polish.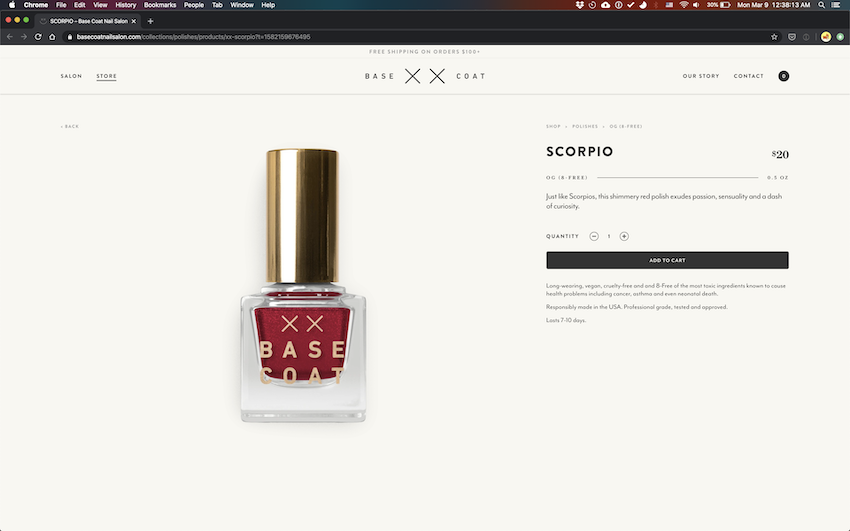 Talia's eCommerce product page is such a great example. Its layout is exceptional. It not only shows off the products well, but it also tells an engaging and enticing story of why the clothing is delightful and how to handle them.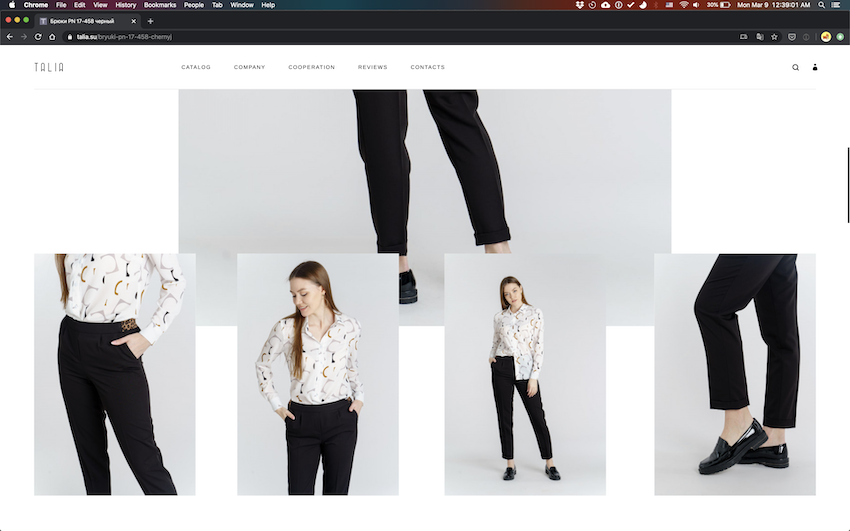 696 also uses a unique layout to show off their merchandise. The CTA appears multiple times – once so you can buy a single plate and once to encourage you to buy the whole set.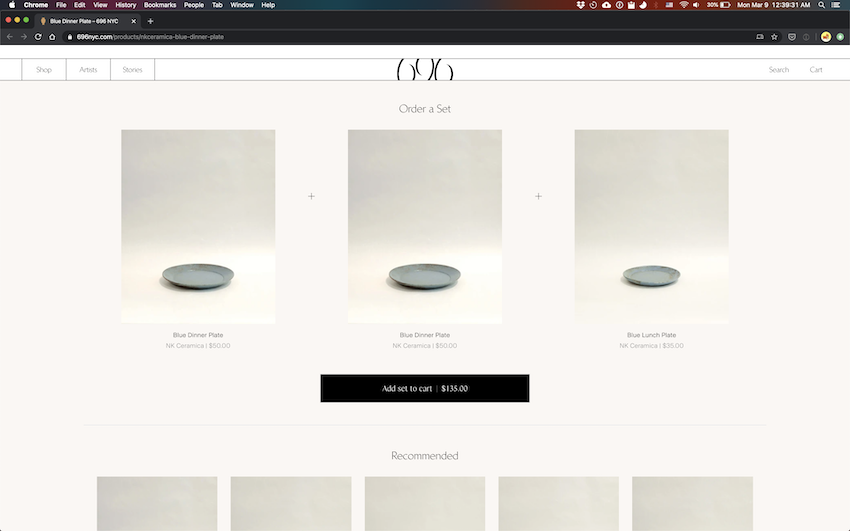 What better way for someone to get a detailed look at a product then an interactive 3D rendering? You can only do three things on this product page: examine the product, customize it, and add it to cart. Brilliant, isn't it?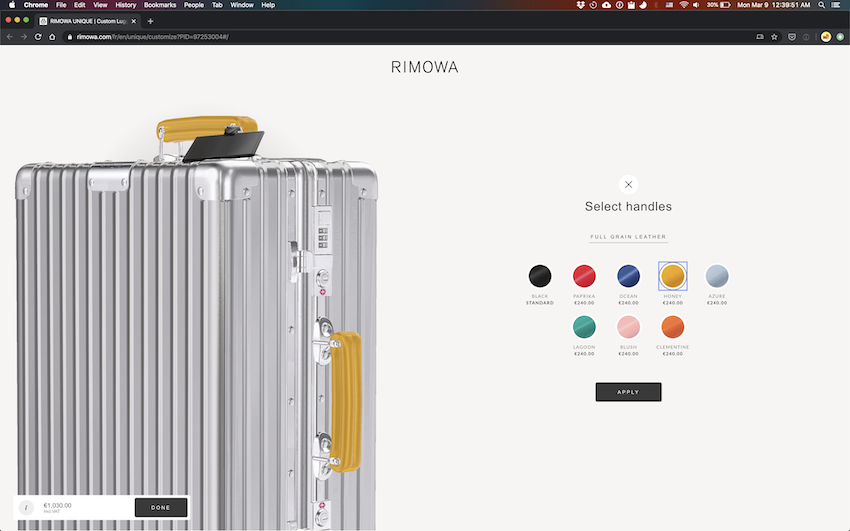 Prime Ambassador's eCommerce product page features high-end photography to show off the watches alongside well-identified product specs. The page has a great flow and lets the visitor easily imagine wearing the watches thanks to the many visualizations.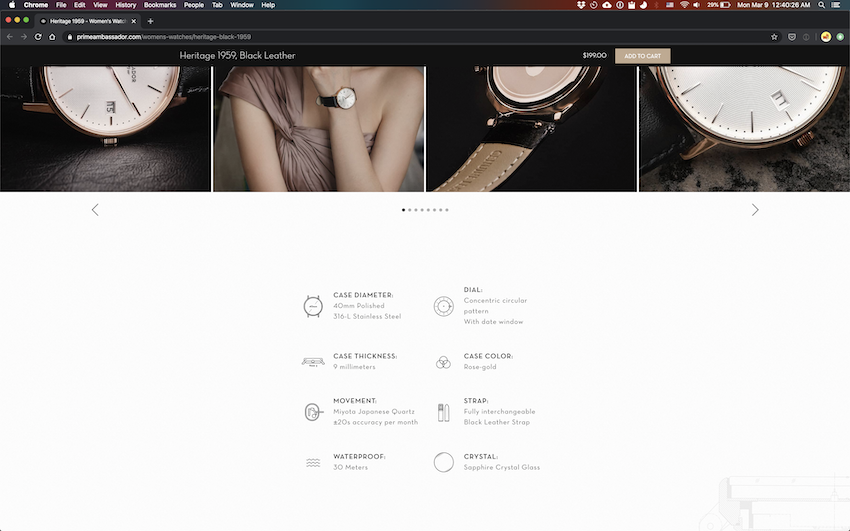 Wonderful colors, coupled with eye-catching animations of the product, great scrolling flow, and non-intrusive product information details, create quite the stunning eCommerce product page for Alday.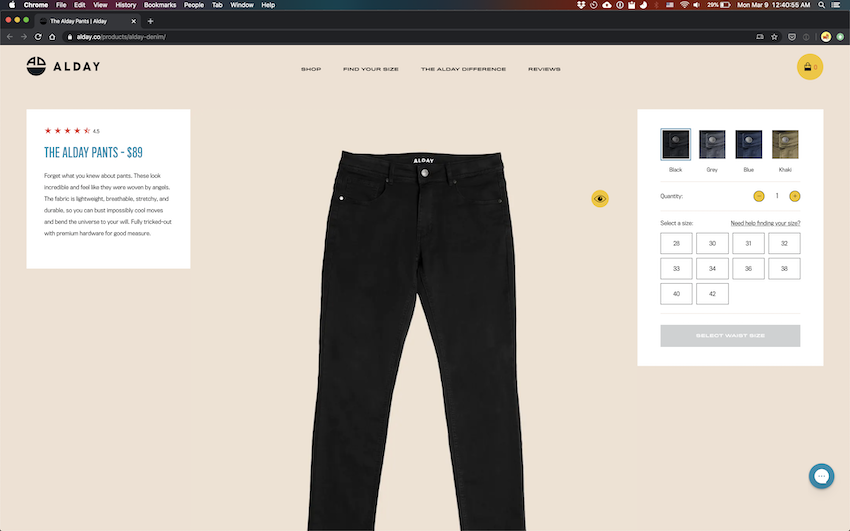 Cromier's product page uses large product images alongside a direct product description. The price is easy to spot, as is the direct CTA.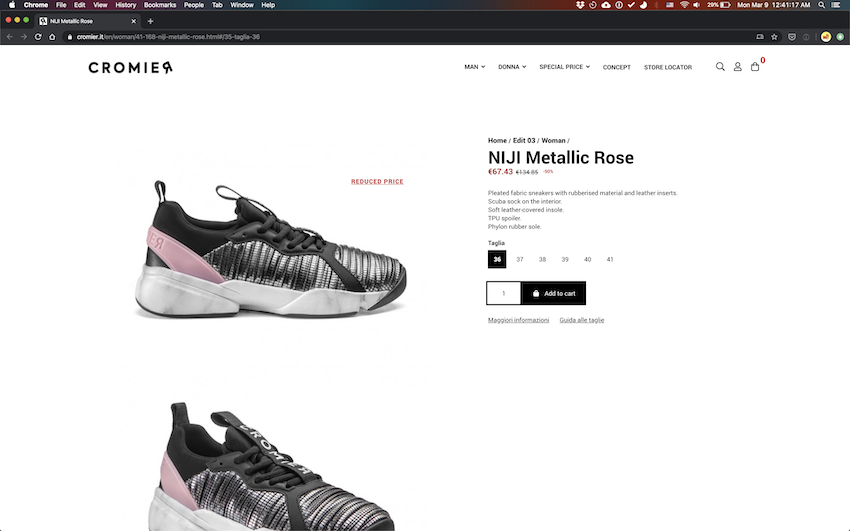 Woodlot definitely has a unique take on their product display pages. Each section has a specific function, such as sharing the shipping information or product images. The "Add to Bag" CTA is fixed to the bottom of the screen as you scroll, which is smart for optimizing conversion.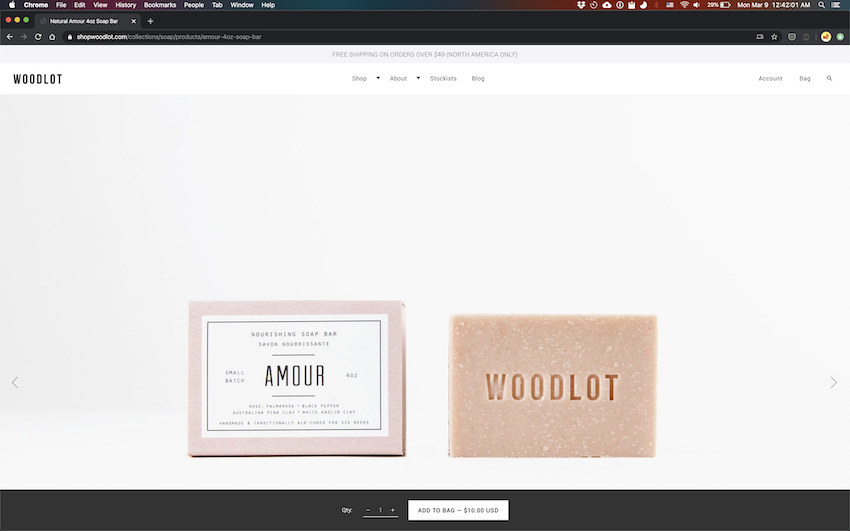 Google's product page focuses on enticing the visitor. It does so through the use of animations, videos, and large, high-quality, and full-width images. These pages look to be exceptionally thought through for engagement.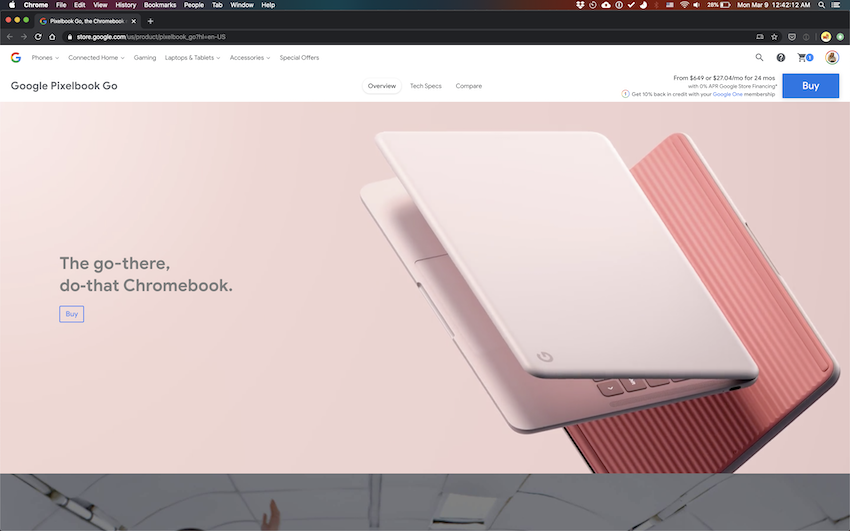 Kinship's product pages are filled with color, vibrant photographs, and great copy. This eCommerce product page is a wonderful and creative example of a unique but effective design.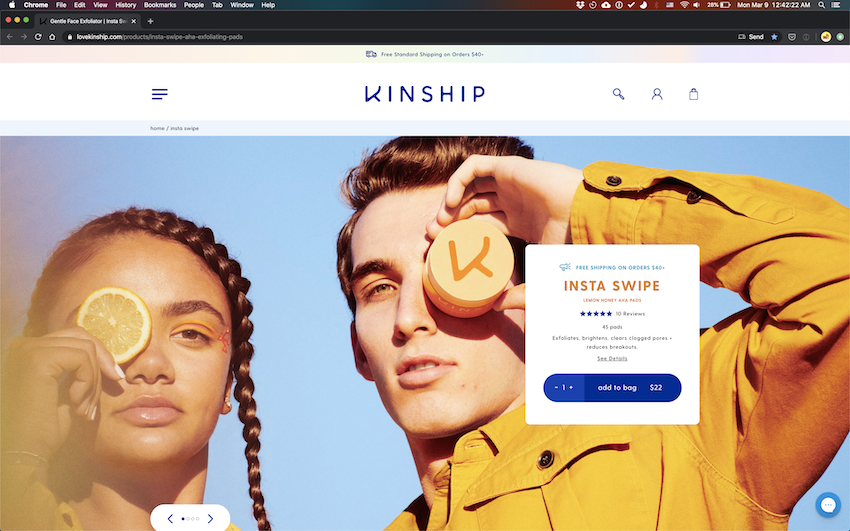 Up next, we have Lincor – another luxury watch retailer. This eCommerce page uses plenty of white space and quite large product images for display. The product details, such as shipping and material information, are well organized for scannability.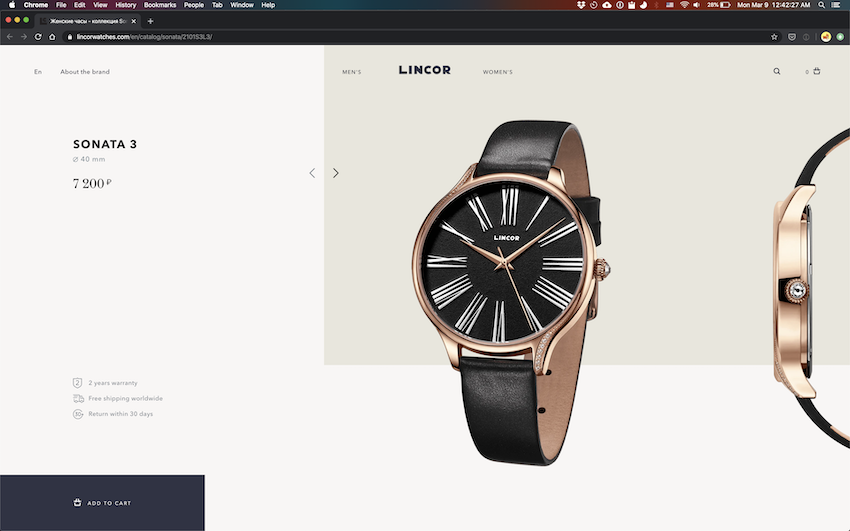 Good Club's eCommerce product page is split in two. The left side is all about the product specs, details, and the like. Whereas, the right is all about adding the product to cart.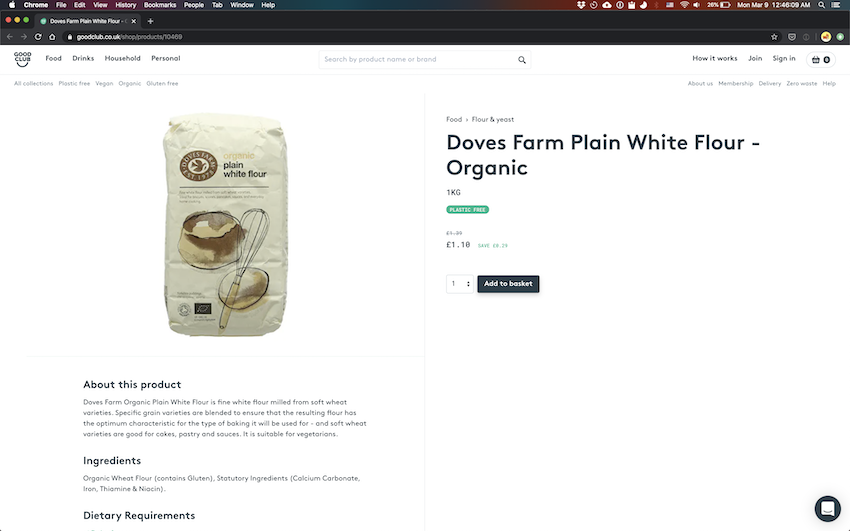 Oui's product page's design is effortless. It showcases delicious pastry products alongside a short description and a hard to miss CTA. The additional recommendations are a smart touch.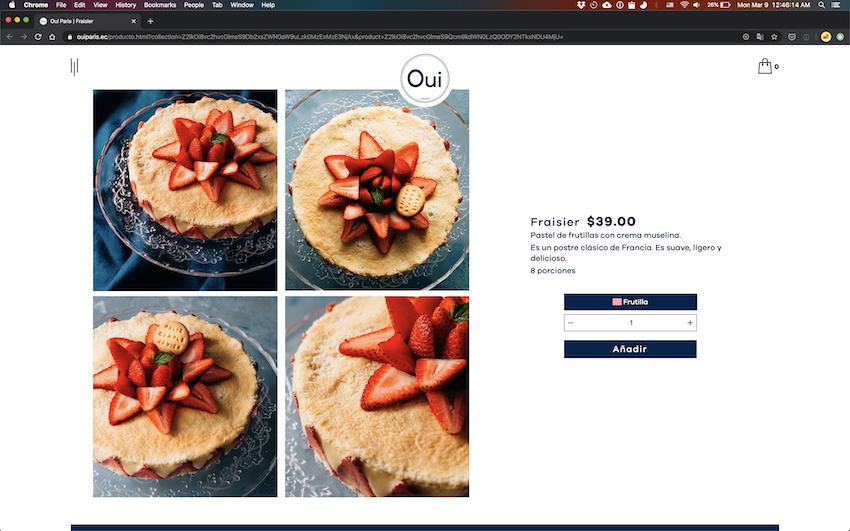 Ekolife's eCommerce product page features a bold, colorful yet minimal design. This allows their products to be easily noticed without distractions. The typography and the CTA are bold. The images are colorful, fun, and certainly, display the product well.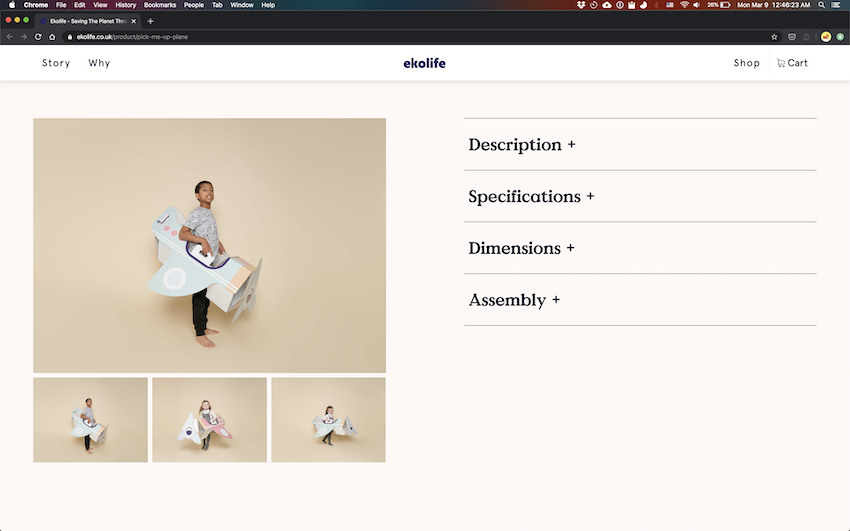 The photographs that show off Rosborg's products in lifestyle setting – such as dining room chairs – are a great way for a visitor to visualize the said product in their own lives.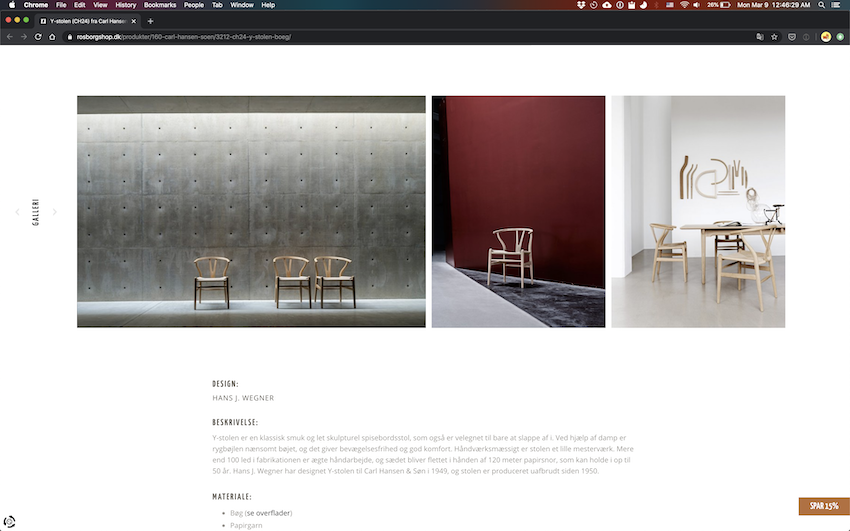 This product page is exceptionally well put together. The layout is perfectly suited to display the clothes. The section that suggests what to wear the pieces with is a smart UX move too. All in all, it's an elegant and light page that's an excellent eCommerce product page example.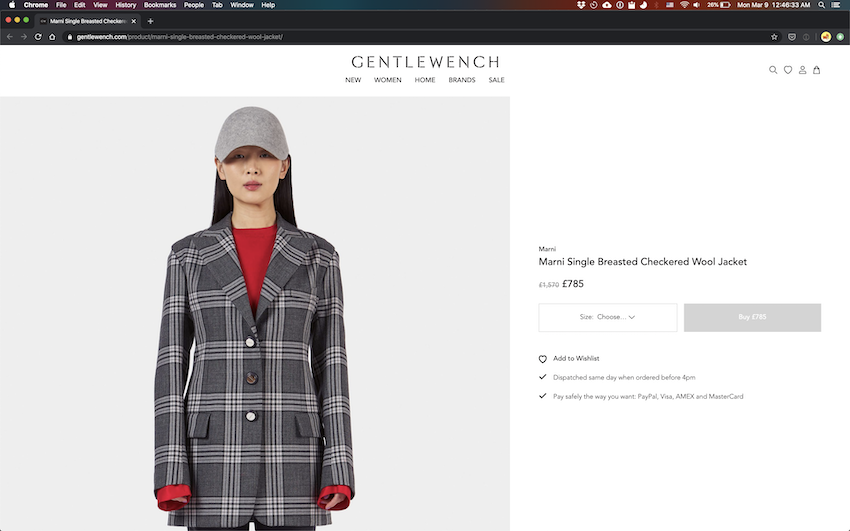 The Equator Coffees product page makes it extremely simple and easy to place an order whether you want to order a one time purchase or a regular subscription.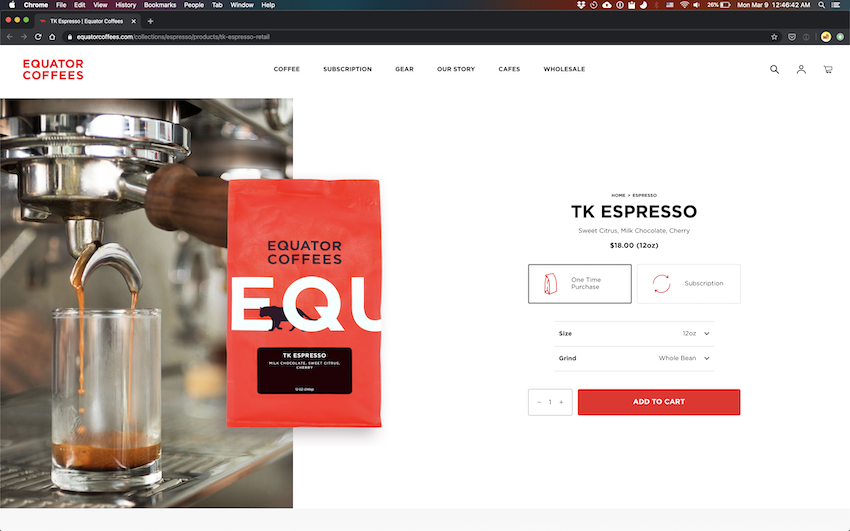 Limnia's eCommerce product page is delightful. The subtle scroll animations make browsing their products more pleasant. The layout is easy on the eyes and engaging too.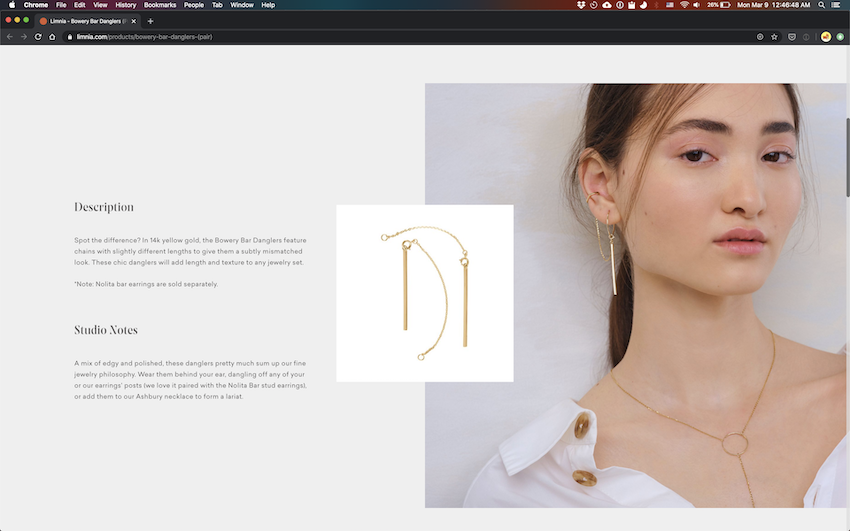 Nacre uses large, high-quality images to display their products. And, the description is easy to find and easy to digest too. Overall, it's an enticing product page for a luxury watch retailer.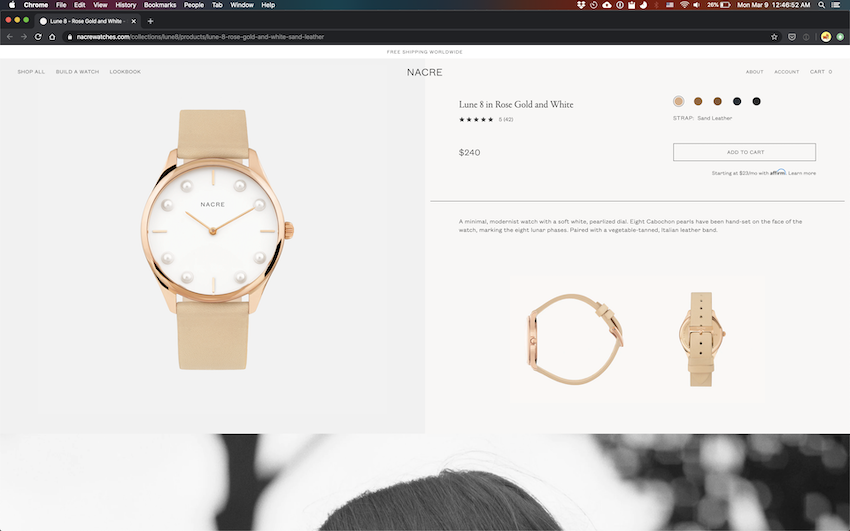 This eCommerce product page allows the visitor to scroll through the product images while keeping the CTA top of mind as it scrolls with the page. The additional recommendations at the bottom of the page are a smart UX design decision.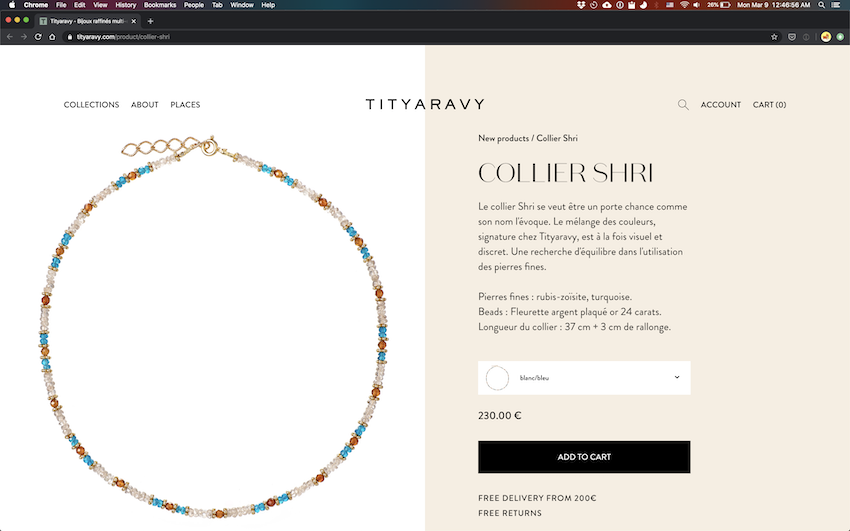 Kotohayokozawa's product page includes a large number of suggested products at the bottom of the page, which makes it easy for visitors to keep browsing through their products and increases the chances of conversions.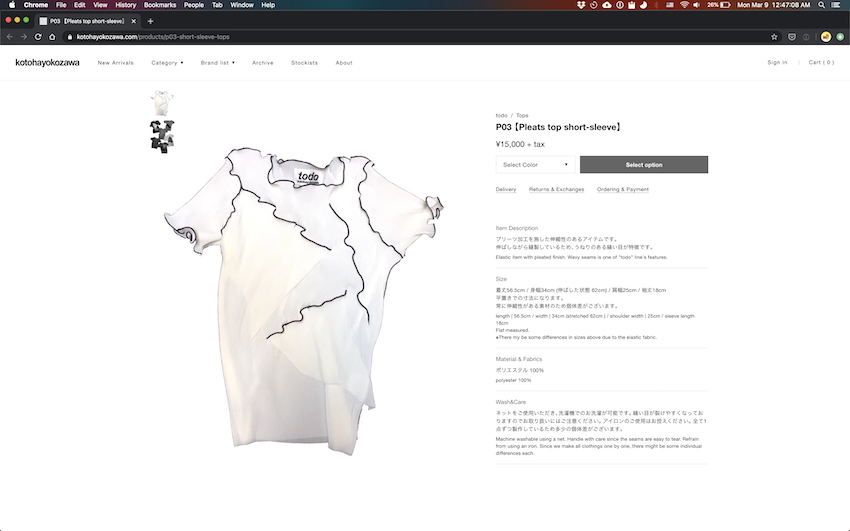 The Sheep Inc product page allows the visitor to easily see themselves wearing this unisex sweater with the help of the female, male, and binary models.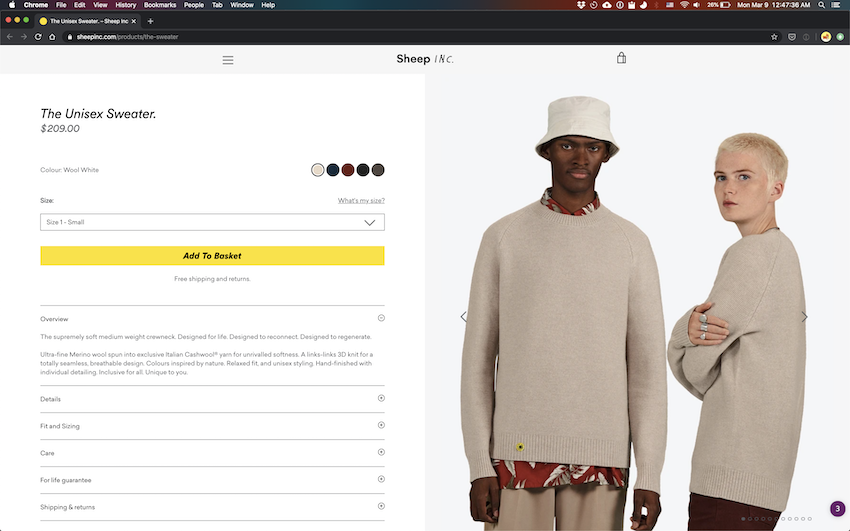 There is a lot of detail on Sarah Flint's product page that showcase the craftsmanship of her products and high-end designs. The large list of reviews is another great UX design decision for an eCommerce product page.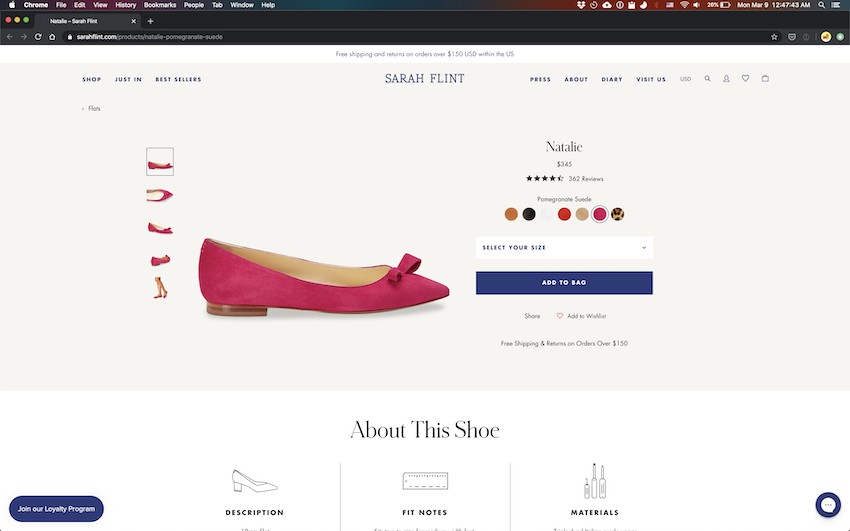 Groww's product page is quite unique since a large portion of it is designated to show off the different use cases of the illustrations, such as on tote bags or websites.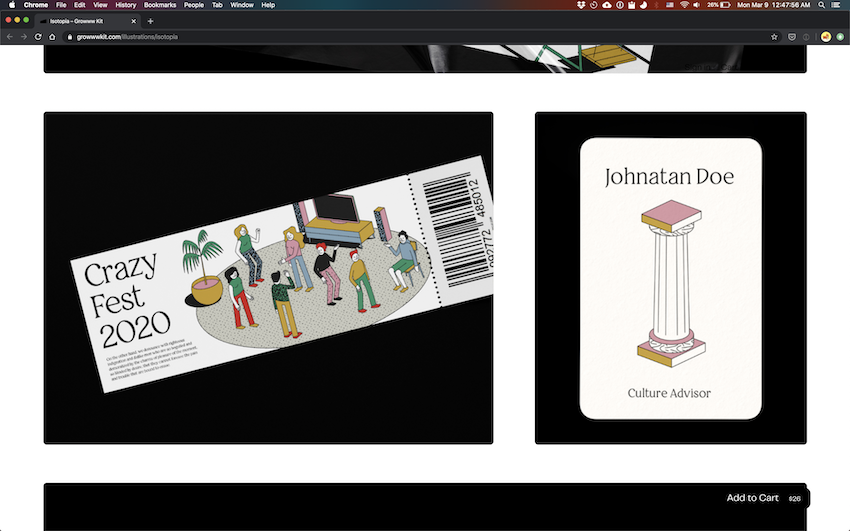 Huzi's eCommerce product page features a layout filled with whitespace, well-executed photographs, and an amazing product recommendation section.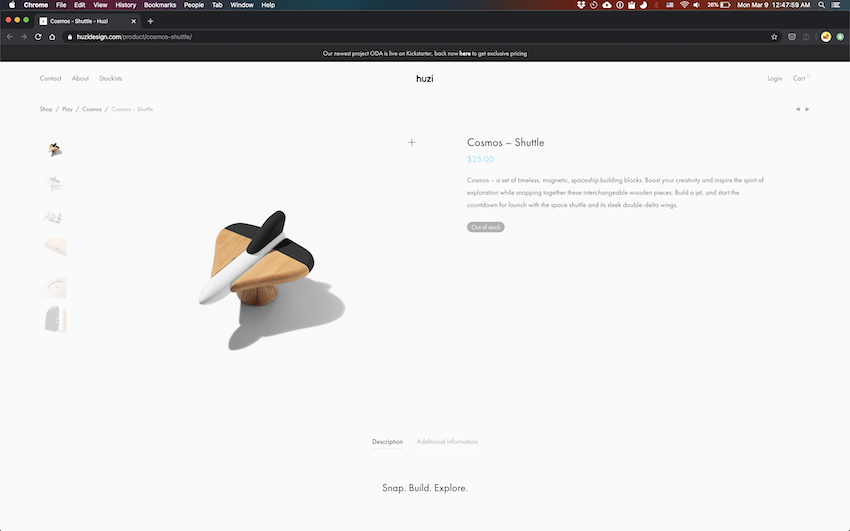 Skin Sapiens isn't shy about the essential ingredients that are included within each of their products. Transparency is good because it helps visitors evaluate the product's benefits and build trust.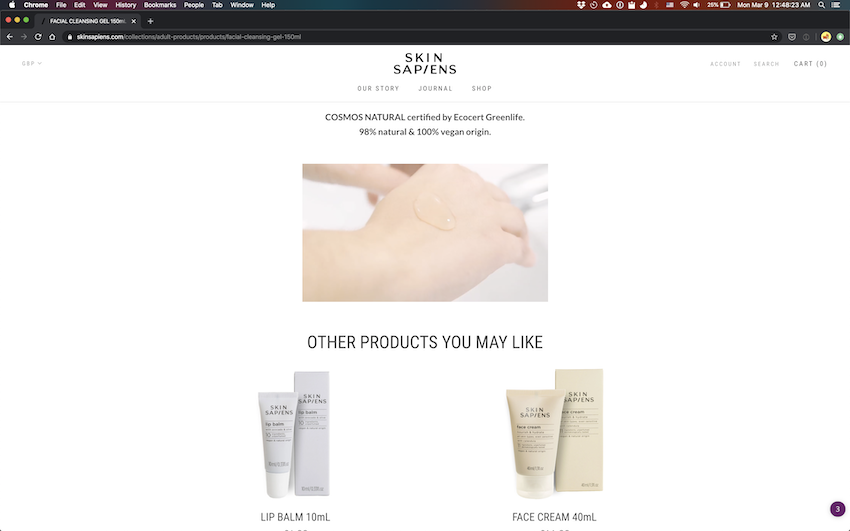 Conclusion
Product pages are such an essential part of any eCommerce website and play a major role in conversion rates. The above list features 46 high-quality examples of well-designed eCommerce product pages. There are multiple factors that affect the quality of a product page, which were clearly reflected in the above examples. What did you think of our list?