WooCommerce Pricing: How Much Does It Cost To Run A WooCommerce Store
If you're planning on starting a new eCommerce store, you're probably wondering how much it would cost to run a WooCommerce store website. We have the answer for you!
The short answer is it costs less than $130 to start a WooCommerce store.
How did we come up with this number? Well, keep reading to find out.
In this post, we made a complete cost breakdown of running a WooCommerce store and we'll show you the best options for setting up an online store with a tiny budget.
Why Choose WooCommerce?
WooCommerce is one of the most popular tools you come across when searching for eCommerce solutions. It's the best tool you can use to setup a fully-equipped online store with ease.
As you may know, WooCommerce is a free WordPress plugin developed by Automattic, the same team behind WordPress software. As long as you have a WordPress website, you can install WooCommerce for free to turn your website into an online store.
WooCommerce has a very beginner-friendly user interface, where you can manage your inventory, process orders, shipping, payments, and more directly from your WordPress dashboard.
Unlike other cloud-based platforms like Shopify, WooCommerce gives you full control over your online store. It also lets you extend your store with advanced extensions, integrate any payment gateway you want, use more beautiful theme designs, and more.
How To Make A WooCommerce Store
People are often misled by false information regarding how much it costs to run a WooCommerce store. Most people are even led to believe that Shopify is cheaper when in fact it's more expensive.
Shopify's Basic plan costs $30 per month, making it a total of $360 per year to maintain your store.
It only costs $130 to start a WooCommerce store (first year) and only $234 per year to maintain the store afterward.
The only difference between Shopify and WooCommerce is that it takes a little bit of work to setup a WooCommerce store. First, you need to setup a WordPress website to install WooCommerce. And then you'll need a few additional plugins and a theme to make your website look like a real online store.
Here are the main parts and the costs of a WooCommerce store.
Domain Name: $3-10
Web Hosting: $48
WordPress Theme: $70
Third-Party Plugins: $0
Marketing Tools: $0
Let's find out how we came up with these numbers.
Where To Buy Cheap Domain Names
The first step in your online store setup process is buying a domain name for your store. Once you do your research to find a great name for your store and ready to buy a domain name, you can find a domain registrar website to buy the domain.
NameCheap is one of the best domain registrar websites you can use to register your domain. The platform offers .Com domain registrations for less than $10 per year and .Shop domain registrations for less than $3 per year.
The prices will vary depending on the domain extension you choose.
Most Affordable WordPress Hosting Sites
The next step is to find a web hosting provider to host your website.
Much like finding a location to build a brick and mortar shop, web hosting is like the digital real-estate where you install WordPress and setup your website. Web hosting is required to install WordPress and WordPress is required to install WooCommerce plugin.
Finding a great and affordable web hosting provider is the tricky part and it's where most people end up spending way too much money than they have to.
We recommend using Siteground. It's a platform that provides managed WordPress hosting at affordable costs. With managed WordPress hosting, the platform automates most of the regular maintenance for your website like daily backups and updates to WordPress software. So you'll never have to worry about updating your software.
Siteground is also one of the most reliable web hosting providers on the web with a very fast and responsive customer support service. If you ask for their help, their team will even offer to setup your WooCommerce store for you for free.
Readers of eCommerceBooth can get Siteground hosting at 60% OFF. It'll only cost $3.95 per month, a total of only $48 for the first year. You can even extend it to 2 or 3 years to get better savings.
Every WordPress website you make with Siteground comes with a free SSL certificate, this means you'll have a secure HTTPS URL for your website to offer a safe shopping environment for customers.
Free Or Premium WordPress Themes?
Once you install WordPress and complete the initial setup process, you'll need to find a good WordPress theme design for your store.
You'll have plenty of options when it comes to choosing a theme design. There are both free and premium theme designs you can use to make your online store.
However, free themes are often used by thousands of other websites and come with bugs and outdated designs. It's best to use a premium theme if you want to make your online store look more professional and authentic.
While you can buy a high-quality and mobile-friendly WordPress theme from a site like ThemeForest for a price of around $60, we recommend getting the Elegant Themes subscription instead.
Elegant Themes subscription costs only $70 per year and it gives you access to a collection of over 100 theme designs for making all kinds of WordPress websites, including WooCommerce stores.
Not only that, but Elegant Themes subscription also includes the Divi page builder plugin for easily customizing the theme design, Bloom plugin for setting up email opt-in forms, and Monarch for social sharing buttons.
Readers of eCommerceBooth can get Elegant Themes yearly subscription at 20% OFF for $70 or lifetime access for a one-time price of $199.
Must-Have WooCommerce Plugins
Being able to extend your store features with plugins is another great feature of WooCommerce. Here are a few plugins you should use to take your WooCommerce store to the next level. Of course, all of these plugins are free!
Yoast SEO is a free WordPress plugin that helps you to optimize your store and all of its pages for search engines. This allows your website to rank higher on Google for keywords and bring in more organic traffic to your store.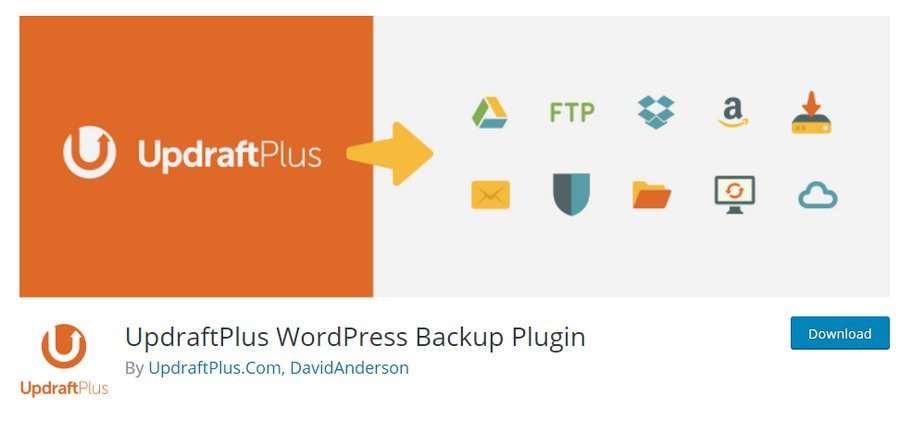 While your web hosting provider offers free daily backups of your website, it's always a good idea to keep an extra backup of your website just in case. UpdraftPlus is a free plugin you can use to setup automatic backups for your website.
MonsterInsights allows you to connect your store with Google Analytics to track and collect website data. Using this tool, you'll be able to learn and get reports on your store downloads, purchases, product page views, and more.
If you plan on using Stripe to accept payments on your store, WooCommerce has a free extension that allows you to easily integrate Stripe into your store. You can also integrate PayPal and Amazon Pay options for free as well.
Zoho SalesIQ lets you setup live chat support on your WooCommerce store for free. The plugin supports offline mode and even lets you track active users on your store and initiate chat sessions with them to answer questions.
For a list of more great plugins, check out our roundup of the best WooCommerce plugins collection.
Marketing Tools For Online Stores
Marketing is another important part of running an online store. After all, you can't just setup a store and pray for customers to appear. You need to actively promote your store, convert visitors to leads, and turn them into customers.
You can start by actively promoting your store on social networks. You can use an online tool like Buffer to create a posting schedule to promote your store on social media.
Also, make sure to start building an email list from day-one. Sign up for a MailChimp account. It lets you grow an email list of 2000 subscribers and gives you access to automation tools for free.
Then use the Bloom plugin that came with the Elegant Themes subscription to integrate your MailChimp account and setup popup messages to collect emails from your website visitors and turn them into leads.
Later you can send them a welcome email with a discount code or a coupon to get them to shop at your store.
Final Cost Breakdown
That's it! That's all it takes to setup a fully functioning WooCommerce store. To sum up, here are all the costs that went into building the store:
Domain Name: $10
Web Hosting: $48
WordPress Theme: $70
Third-Party Plugins: $0
Marketing Tools: $0
Total = $128 (cost for the first year)
This is the total cost that goes into building your store and it's the total cost for the first year. You can extend your web hosting to 2 or more years to save money as well.
Here are the costs of running the store after the first year:
Domain Name: $20 per year
Web Hosting: $144 per year
Elegant Themes subscription: $70 per year
Total = $234 per year
You can bring this cost down to $164 per year if you cancel your subscription to Elegant Themes after the first year. You'll still be able to use your theme and plugins, but you won't be able to update them. Or you can buy their lifetime access for a one-time price.
Keep in mind that there are many other websites out there that promise web hosting and services at much cheaper rates, but research well before investing your money.
The online store you make is going to be your own business for a long time. So find the best solutions to keep your shop up and running at all times without any issues or downtimes.
If you're new to WooCommerce, read our complete guide on how to setup an eCommerce store with WooCommerce to get started.