6 Best WordPress Membership Plugins Compared for 2022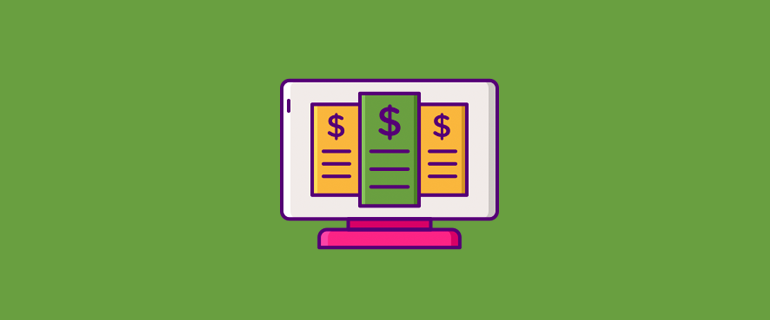 Are you looking to make a website with memberships, or add memberships to your current one, but don't know where to start? Thankfully, there are multiple WordPress plugins that can help you turn your website into a membership program so that only registered users can access content.
Although affiliates can bring in a nice stream of income, you only get a percentage of the sale price, and URLs can end up broken or expired. Having a membership site is better for long-term growth. You can monetize your content however you like. Just name your price and watch as your income becomes more steady and reliable.
To help you get started, we've compared 7 of the best WordPress membership plugins for your website, so you don't have to.
What to Look for in a Membership Plugin
There are lots of WordPress membership plugins out there, but it's important to choose the right one based on your needs. Many of them have the same features on paper, but how they're implemented and what's actually included can be very different.
Membership Levels
Being able to create different membership levels is handy. By having multiple membership tiers you can offer different content, products or services with each one. Consider the following factors:
Can you set up multiple membership levels?
Can you set up a free trial?
Does the plugin allow set length memberships, recurring ones, or both?
Content Restriction
You should also look into how you want your content to be restricted. Some plugins offer more flexibility in what you can restrict and how. Consider if the plugin allows the following:
Can you restrict parts of a page/post, or will it only let you restrict the whole page/post?
Can you restrict a whole category?
Can you set different restrictions for different membership levels?
Can you set up individual content sales?
Drip Content
A drip content feature might be something that's important for you. It basically allows you to release content to members over time, instead of them having instant access to everything. For example, you might want certain content released to new members after a number of days. Many plugins include it as standard, but some only include it with a particular plan.
Payment Gateways
The plugin should either have payment gateways built-in or support integration. The most popular ones include PayPal and Stripe for credit card payments, but there are many more out there. Consider the following factors:
Does the plugin accept multiple payment gateways, giving customers more choice?
Are they built in, or do you need to integrate them?
Can you set up discounts or coupons?
The Best WordPress Membership Plugins
1. MemberPress
MemberPress is a popular choice when it comes to membership plugins, and with good reason. It's easy to use, for starters, but it also includes a lot of features.
With MemberPress, you can instantly start charging users by creating memberships at different levels. You can then track and manage those memberships, as well as monetize products, such as software, eBooks and other digital content.
It allows you to set the level of restriction for access, too. For instance, you can restrict whole categories of content or pages, or you can restrict particular parts of a page. If you have downloadable content, you can restrict access to that, too. It also includes a content dripping feature, which lets you control when content is released to members.
MemberPress also lets you set up trial periods and choose your payment method. You can keep an eye on your membership performance with handy reports. Plus, it includes a reminder process for particular events, such as membership renewals, which can be integrated with email marketing services, such as MailChimp (related: MailChimp alternatives) and GetResponse.
It supports popular payment gateways, such as PayPal (related: PayPal alternatives) and Stripe. Plus, it's well-supported, meaning you can get help quickly if you run into any issues.
Price: A MemberPress annual subscription starts at $149, depending on the plan you choose. A money-back guarantee is in place, too.
Easy to use
Many features with its basic plan, including drip content
Flexible content restriction
Integrates well with payment gateways and email services
2. Restrict Content Pro
Restrict Content Pro is another easy to use membership plugin that's developed by the same company as the Easy Digital Downloads and AffiliateWP plugins. Although its title would have you believe it can only restrict content, the plugin comes with an array of features that can be easily integrated into your WordPress site.
You can create unlimited membership packages with different levels and pricing. Plus, you can implement a free trial, as well as discounts and promotions. Users are able to change their membership package and pay the difference. New members can receive a welcome email, and you can set it to remind them of when their membership expires.
All of those memberships, including active, pending, canceled and expired, can be viewed. You'll also have access to performance reports, so you can see what works best.
Along with restricting particular pages and posts, Restrict Content Pro can also be integrated with the WooCommerce plugin. By doing that, members can view your products and purchase them, too. There's also a drip content add-on so you can schedule when members see certain content, rather than it all becoming available once they subscribe.
Restrict Content Pro allows for multiple payment gateways so you can accept credit cards, and it also accepts PayPal. If you need help setting things up, there are some helpful documents and videos that'll get you started. Plus, its support team is helpful and responsive.
Price: Restrict Content Pro's annual subscription starts at $99, though there are different packages to choose from. There's a 30-day money-back guarantee, too.
New member welcome email
Integrates with WooCommerce
Unlimited membership packages
3. Paid Memberships Pro
Paid Memberships Pro is an impressive membership plugin, especially because it offers a free plan. You can set up unlimited levels of membership with unique pricing information, and free or reduced-price trial periods are possible, too. Along with that, you get detailed reports showing information such as visits and sales.
There are many options for content restriction. Paid Memberships Pro not only lets you restrict access to particular content, categories, and so on, but it also lets you control access for each membership level. You're also able to drip-feed content — as an add-on with the paid plan — and top payment gateways can be integrated simply.
Paid Memberships Pro's support area provides help with any technical issues, as well as general questions you may have about SEO, marketing, and more. To get help, all you need to do is open a support ticket.
Price: Paid Memberships Pro starts at the grand total of nothing. It has a free plan, giving you a great opportunity to give it a whirl. Plus, if you do opt for one of the paid plans — which start at $297 — there's a 30-day money-back guarantee to fall back on.
Free plan
Drip content only on paid plans
Good support
4. WooCommerce Memberships
WooCommerce itself is one of the most popular eCommerce plugins for WordPress, but the company behind it has developed many extensions, too. WooCommerce Memberships is one of them. It's easy to use, and a good option for bringing together your memberships, content, and shop.
That said, its Memberships plugin is only good if you want set-length memberships. For recurring memberships, you'll need to integrate it with WooCommerce Subscriptions.
The Memberships plugin lets you set up different kinds of memberships. You can create stand-alone ones, ones tied to the purchase of a product, and monthly or annual memberships. You're able to set a trial period, too, which locks products and prompts payment once it has ended.
You can limit sales of particular products to members, and it supports content dripping so you can control when members are able to see the content. Special member rewards can be set up, such as discounts or free shipping. Plus, you can set it so that non-members have a lesser discount, or need to meet certain criteria to be eligible, like the checkout total.
WooCommerce Memberships comes with many other handy features, too. Plus, you're able to integrate multiple payment methods. Still, by having both the Memberships and Subscriptions plugins active, you'll have a wider range of options to choose from.
Price: WooCommerce Memberships starts at $199 per year for one site, and Subscriptions will set you back a further $199. You get updates and support for 1 year from the date of purchase with both of them. Plus, they both have a 30-day money-back guarantee in place.
Good for integrating with WooCommerce store
Need WooCommerce Subscriptions plugin for recurring memberships
Lots of features
5. S2Member
S2Member has lots of features, but it isn't the most user-friendly of the bunch. However, once you know what you're doing, it can be a pretty powerful plugin.
It lets you sell both recurring and non-recurring memberships. You can also sell specific products or configure members access to particular content. For example, it lets you allow free memberships and then limit the content that's available to those subscribers. Content dripping is available, but you'll need to be on one of its paid plans to use it.
You can integrate it with email service providers, like AWeber, and Mailchimp. You're also able to integrate many different payment options, such as Stripe, PayPal and Authorize.Net. Coupons or gift card redemption functions are available, too.
Price: S2Member has a free subscription, but its features are limited. To get the most out of the plugin, you should choose one of its paid plans. The Pro Version comes with 2 different price tags — $89 for a single site, and $189 for unlimited sites.
Keep in mind, though, that S2Member's refund policy isn't as black and white as our other picks. If you want a refund, you'll need to ask for one within 14 days. However, they're at the sole discretion of S2Member staff and not guaranteed.
Allows recurring memberships
Not very user-friendly
Free plan
Drip content only available on paid plans
6. MemberMouse
MemberMouse comes with some great features and is also extremely fast to set up, even for less tech-minded people. It lets you sell memberships and products, as well as set up a member's only area that's password protected.
Different levels of membership can be created, including the duration. It also provides links for promoting your site elsewhere. Free trials can also be created.
MemberMouse allows content to be scheduled, too. For example, you can set specific time-release's for content and vary them between different membership levels. Engagement statistics and other useful information is provided so you can keep track of performance.
You can create coupons and discounts. Plus, members can gift memberships to people, giving you the possibility of extra revenue.
Price: MemberMouse has multiple plans to choose from. The more costly plans have a few extra features, but the price is mostly based on the number of members you want. Unlike other membership plugins, MemberMouse is priced per month.
It starts at $19.95 per month for 1,000 members, climbing all the way up to $599 per month for unlimited members.
Allows recurring memberships
Drip content feature
Monthly payment
Conclusion
There are lots of membership plugins on the market, but finding one to suit all your needs can become quite a task. There are many features to think about before choosing which one is the best for you, but hopefully, our list of the 7 best WordPress membership plugins for your website will help.
If you're looking for one with multiple features, including drip content, the ability to set up a free trial, and have more control over what content is restricted, then MemberPress is your best option. It combines all of those features into an easy to use platform, and at a fair price, too.
Restrict Content Pro is a good option, too, and is cheaper than MemberPress. However, you don't get the full package. For instance, if you want its drip content features, you'll need to choose the Pro plan, which costs $249 per year.
WooCommerce Memberships is a great choice if you want to integrate your membership site with an eCommerce store. Plus, adding WooCommerce Subscriptions to your package will give you even more options.
If you want to test the water first, both Paid Memberships Pro and S2Member have a free plan. Just remember that you won't get access to all of the features. If you want a bag full of features, but don't want to pay for a full year just yet, then MemberMouse might be your answer. With it, you can pay monthly and still benefit from its many features.
Check out our roundup for the 5 best WordPress shopping cart plugins so your customers have a pleasant and frustration-free experience.